Home

>

Deal Advisory Intensive
Deal Advisory is a fast paced area of our advisory business. Continually enhancing value for our clients across the deal and economic cycle, our specialists guide them through the entire process – from the initial concept of buying a business to turning their business around in times of difficulty. Our wealth of experience across the deal cycle gives us access to what's happening in the heart of key sectors and enables you to learn from some of the brightest minds. Combining structured training, work experience and on-the-job coaching, this 3 year programme is a great foundation to your career – giving you a broad commercial awareness of the challenges a business faces across the deal and economic cycle. 
We offer two different training paths for our Deal Advisory Graduate Programmes – Empowered or Intensive. All programmes take 3 years to complete; they just offer different routes to achieving success. Our ACA Intensive Programme offers you the chance, in year one to study full-time near a KPMG training hub in either London, Birmingham or Manchester – completing a 10 months study focus to pass 14 of 15 exams. Then in years 2 and 3 of the programme, you'll work at your KPMG office base, focus on work experience, which includes some travel for client work, and complete exam 15 of 15.
Joining either Corporate Finance, Restructuring or Transaction Services, during the 3 years you will have the opportunity to enhance your commercial understanding and broaden your knowledge and networks.
Programme overview
Capability: Deal Advisory
Programme length: 3 years
Qualifications: ACA
Entry requirements
As a general rule, you'll be expected to meet the following requirements (*or equivalents)
Minimum Grade B GCSE* Maths
Minimum Grade B GCSE* English Language
Minimum of 320 UCAS* tariff points
Minimum 2:1 degree or above in any discipline
Please note, we only consider a candidate's 'top' 3 A-level grades and do not accept General Studies.
At KPMG, we look at more than just your academic results. We will review your application, together with your performance in our assessments, to ensure that you have the best opportunity to demonstrate your potential. We will be considering your strengths and achievements alongside a number of other metrics, including technical background and/or experience, to ensure that you have the skills to succeed at KPMG.
Key skills
Throughout the recruitment process we will be looking to learn more about your strengths.
To be successful on this programme, you will be required to demonstrate the strengths that we look for in our graduates at KPMG.
Learn more about what we look for and how to apply here.
Training and development
The training and development of our professionals is critical to the future success of our business, which is why our people are trained to become experts in their field and supported to study for a professional qualification.
The Intensive Programme is KPMG's front-loaded, classroom-based ACA product which focuses on upskilling trainees more quickly. This means that for the first 12 months of your training contract you will solely focus on passing 14 out of 15 ACA  exams, and come into the business on two work experience placements. One is a structured, six week work experience placement during the first quarter of the calendar year after you join, and the second comes after you have completed your 14 exams.
The entire programme is supported by a wide range of mechanisms that will be applied by your tuition provider or KPMG when you require them, but due to the intense pace of the programme you will need to be really dedicated in your approach to learning.
This programme allows you to focus purely on your professional qualification in your first year. In the remaining two years of your training contract you can concentrate on building up a fantastic range of work experience (with only one exam left to complete) and will have the technical knowledge to apply within the workplace.
The three main training hubs for the Intensive Programme are London, Birmingham and Manchester. Regardless of the selected home office, you will be expected to relocate to one area in order to dedicate the time to attend the programme for the first 12 months.
Additional important information
Due to the intensive nature of the programme, holiday dates are mandated during the initial 12 months of the programme to fit in with the study and exam schedule – with no exceptions.
If you have undertaken or are in the process of completing a professional/accountancy qualification then you may not be eligible to apply. For more information click here.
Case study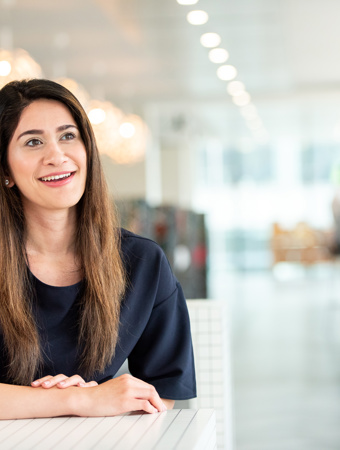 Deal Advisory graduate programme | Leeds
Sonali
My degree subject didn't just deal with theory. It was very practical and built communication skills which have been really useful in my client-facing role.
I was drawn to KPMG because they have a very good reputation. There was also the opportunity for study leave, so I could expand my qualifications, without having to pay for them myself.
Overall, the culture is very supportive here. You can bring your real self to work and the Partners are completely approachable. They understand that you've got a life outside work and the pressure you can be under. After tackling big projects you'll get downtime. I didn't necessarily expect this in this field.
Read Sonali's story
View other Deal Advisory programmes
Deal Advisory Empowered
Programme Length:
3 years
Qualifications:
ACA or CA in Scotland
View programme
Mergers and Acquisitions
Programme Length:
3 years
Qualifications:
ACA or CA in Scotland
View programme
Deal Advisory Data Analytics and Technology
Programme Length:
3 years
Qualifications:
ICAEW Certificate in Finance, Accounting and Business (CFAB)
View programme