Technology & Engineering
Join a team that sparks your imagination
Why Technology & Engineering at KPMG?
The pace of technological transformation makes this an exciting time to join us. Working shoulder-to-shoulder with clients, we rely on an agile and robust approach to solve their most complex issues. Delivering a wide variety of digital solutions, we continuously focus on providing quality results and long-term measurable impact for their businesses and customers.
Technology is at the heart of what we do, underpinning every aspect of business. Along with helping us innovate for our clients, it enables us to work more effectively and collaboratively across teams. In an ever-evolving sector, it allows us to be ready now and for the future. One of the reasons we're well-placed to do this is because of the shared passion and entrepreneurial spirit of our people, not to mention our alliances with leading names such as Microsoft, Oracle, Google Cloud and IBM.
As a graduate here, you'll have all the tools and training you need to deliver quality results across diverse client projects. You'll have the opportunity to gain technology specific accreditations relevant to your programme, such as through AWS, Google and Microsoft. 
The projects you get involved with will vary depending on what area you're in. You could be working alongside specialists to implement large-scale infrastructure changes to developing new financial technologies, or considering questions such as: how can we use AI to deliver quality education globally? Is there a way to transform mobility data into greener transport strategies? Can organisations embrace machine learning without making their people obsolete?
This is a great opportunity to make a difference in a fast growing area within KPMG. Join us if you want to help shape the future. If you want to be intellectually stimulated and feel inspired through learning every day. To know that if you have a big idea, it could become something even bigger.
Lisa Heneghan, Chief Digital Officer
Lisa Heneghan, Chief Digital Officer
Lisa shares the exciting opportunities a career in Technology & Engineering at KPMG offers - and why it's a great place to work - whatever stage you're at in your career.
Explore Technology & Engineering graduate programmes
Meet our Technology & Engineering trainees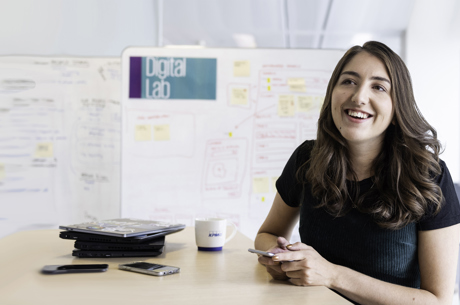 Meggie
"At KPMG, you can experience different teams, work on a range of projects and, if you do well, you can progress quickly"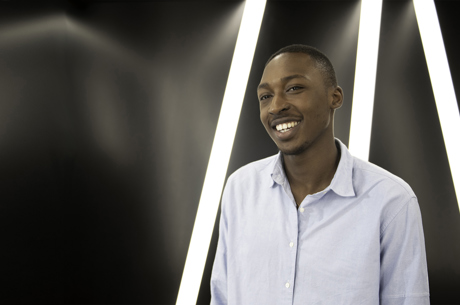 Ayomikun
"At KPMG, you get to work alongside multinational companies. From the outset, you're valued and you have the opportunity to really make a name for yourself."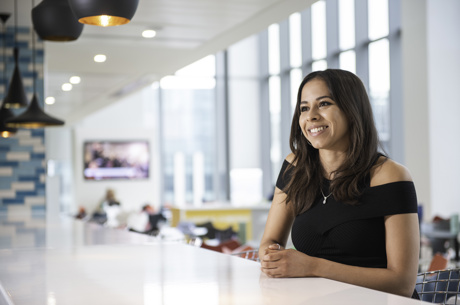 Hannie
"I really like having to think on my feet rather than just following the same processes all the time. There's plenty of quality training and support to help you as well."