Technology & Engineering
Work with the latest technologies and gain an advantage for life
Why Technology & Engineering at KPMG?
From the moment you arrive, you'll notice the energy. It's a speed of thinking and working that is driven by the digital transformation we're creating – both within KPMG itself and on behalf of our clients. It's an exciting time to join as a graduate and the opportunities are limitless. You'll work shoulder-to-shoulder with high-profile organisations, taking on real-world responsibilities and finding solutions from day one, giving you the work experience, support and development to thrive. In short, you'll have the backing you need to be at your best and create opportunities for yourself and others.
Technology is at the heart of what we do and part of the very DNA of our business. That's why we've invested in a powerful team of over 1,500 technologists; creating a step change in the way we work. Delivering broader, deeper expertise to our clients faster than ever. Our connected solutions stretch across a range of specialisms too. From digital consulting, cyber and risk management through to data and analytics, human-centred design, software engineering, and financial modelling.
As a graduate, you'll get to work with some of the brightest minds, and learn for a lifetime, in what we describe as a culture of curiosity. We value diversity of thought and perspectives and work collaboratively across teams – there's an entrepreneurial spirit.
It's fair to say the work is challenging, but it's rewarding too, and you'll have all the training you need to deliver quality results across diverse client projects. Whether you're working at home, in our offices or at a client site, you'll find we've invested in the workplace tools to make everything as seamless as possible. You'll also have the opportunity to gain technology specific accreditations relevant to your programme, such as Amazon Web Services, Google and Microsoft.
The breadth and depth of work is huge. Its work that helps communities and business to thrive and grow. You might find yourself looking at how data science can support health delivery in the UK. Or your work might revolve around helping clients to manage threats and risk. Or advising clients on digital transformation. The opportunities are, in fact, endless, but often involve embedding technology deep within organisations. The impact you make will give you a real sense of purpose.
So, join us if you want to help shape the future. If you want to be intellectually stimulated and feel inspired through learning every day. To know that if you have a big idea, it could become something even bigger. There's always a chance to make your mark within Our KPMG.
We're reimagining how we work at KPMG. Our firm is creating a tech-driven business to empower and equip our people to be outstanding in delivery – through inspiring workspaces, innovative ways to collaborate and hybrid ways of working. In your role, you'll work flexibly across your location region – at KPMG offices, engagement sites and from home.
Lisa Heneghan, Chief Digital Officer
Lisa Heneghan, Chief Digital Officer
Lisa shares why there has never been a more exciting time to start a Technology & Engineering career at KPMG. She brings to life why it's such a great place to work and explains the breadth of opportunities available.
Explore Technology & Engineering graduate programmes
Meet our Technology & Engineering trainees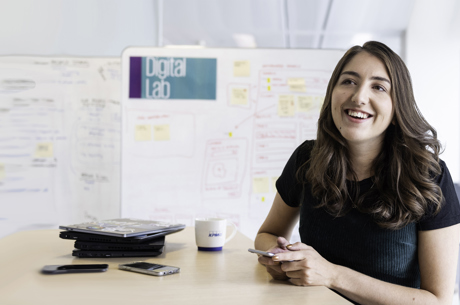 Meggie
"At KPMG, you can experience different teams, work on a range of projects and, if you do well, you can progress quickly"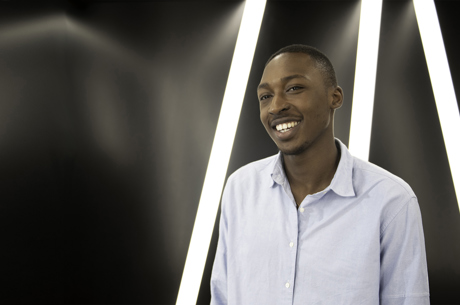 Ayomikun
"At KPMG, you get to work alongside multinational companies. From the outset, you're valued and you have the opportunity to really make a name for yourself."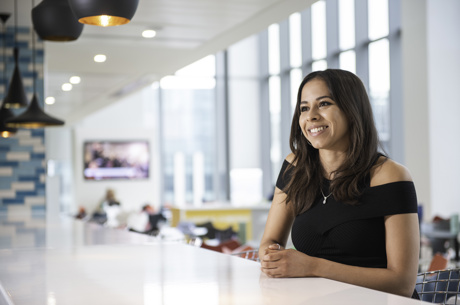 Hannie
"I really like having to think on my feet rather than just following the same processes all the time. There's plenty of quality training and support to help you as well."