Adaobi did a joint degree in Economics and Management at Royal Holloway University before joining our Audit Graduate programme in our London office.
"I've always been motivated to learn new things and that was what drew me to KPMG's graduate programme. Their training offering is broad, and they genuinely want to help you be the best you can be. I actually turned down other offers in order to take this role. Several friends who already worked at KPMG, and whose opinions I trust, told me about their good experiences working here. That was a big factor in my decision.
"If you have a desire to learn new things, you can definitely flourish here."
Before I joined the graduate programme, I did a number of internships at large banks. If I had to highlight a key difference, it would be the level of access to a variety of companies we audit. I'm not sitting in the same office day in, day out - I'm visiting and liaising with new businesses we audit. It's a really stimulating environment. If you work well with others and have a desire to learn new things, you can definitely flourish here.
Outside of my work in Audit, I am involved in the African and Caribbean Network at KPMG. I also play for a women's football club, I'm an active member of the social committee and I help out with student recruitment as well. I'd also like to study a little more, so it's great that I'm with a company that encourages that. I'm a bit of a forward planner and KPMG really enables you to choose the direction you want to take your career."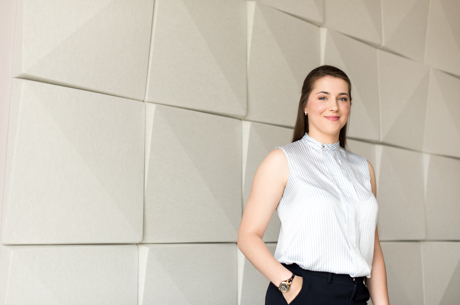 Solveiga
"On a daily basis, your managers will come up to you to say thanks. The small things really count."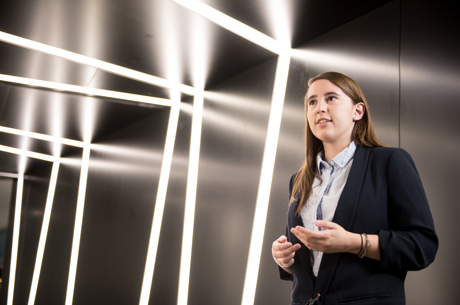 Mariana
"Everyone here is willing to meet you and talk, at any level of the business. There's a culture of approachability."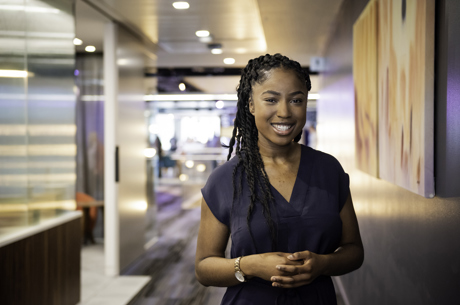 Rukayat
"The people I've met have all just been themselves and also really supportive. I've genuinely felt like there's no such thing as a stupid question. And I really like that."