"The application process was fairly straightforward, and I was given a response quickly. I chose the KPMG360⁰ programme mainly because the idea of getting to rotate and experience many different departments was appealing to me. Especially as I wasn't 100% sure what career I wanted.
So far, I've worked in Audit, People Services Tax, Regulatory Risk and Management Consulting. My favourite has been Management Consulting, which is the department I've now specialised in. I've been involved in a project to help transform services in the public sector. It made me feel proud to see how our work has such an influence.
One of my highlights has been taking part in a workshop with the US ambassador for the UK. It was such as great experience speaking with such a high ranking official.
"Working at a firm with such a big reputation opens so many opportunities. The experience I'm gaining is invaluable."
During my studies I've had the support of specific tutors for each exam. The KPMG professional qualifications team are also on hand to help you out with anything.
After the programme, you can be promoted to an Assistant Manager and continue progressing up the firm.
The work experience that I am gaining here is invaluable and everyone at KPMG has made me feel so welcome and supported me in easing into the transition from school to work."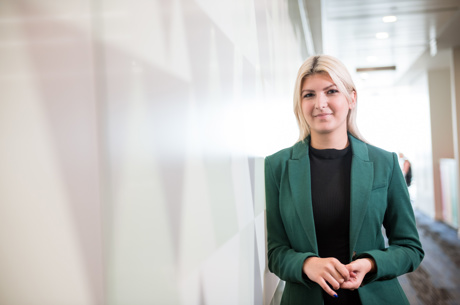 Kristina
"There are systems to ensure you're supported. You have regular catch-ups with managers and they take a real interest in your development."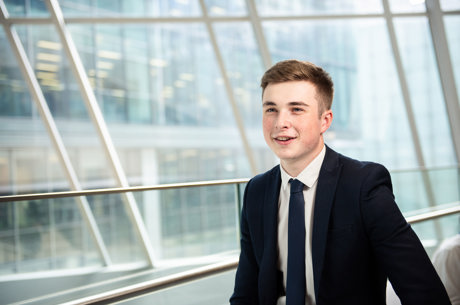 Harry
"Don't be worried about your transition from school to work – you're given all the tools you need to thrive."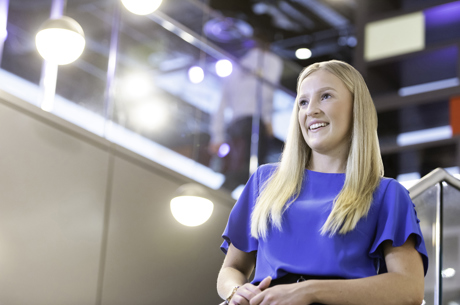 Georgina
"If you're looking to go into a wide-ranging business role, an apprenticeship with KPMG is a fantastic alternative to university."