Ayomikun studied Geography and Economics at King's College London before completing a Master's in Management at Imperial College London. He was keen to use all the skills he'd learnt at university and thought that KPMG would allow him to do exactly that.
"I felt that KPMG would be a good match for my ambitions and of course, it's a Big Four company. So it was a no-brainer for me during the application process. KPMG was where I really wanted to be.
Now I'm here, I enjoy the access to global clients. I like the culture here too. You get to work with ambitious people who want to be part of the next generation of ideas and strategies.
I'm part of the Financial Services Modelling team. When I first joined, the focus was on training. It was incredibly thorough. We had financial modelling workshops run by some of our analysts, for example. We learnt VBA and Python – coding languages that are invaluable in our field. And data visualisation, which is obviously really big right now. It enables us to extract data and make it visually presentable for a client.
"The team is great. The partner in the team has such a friendly ethos and it's been thoroughly rewarding in terms of the modelling work that we do. It's very complex, but you're trusted with a lot of responsibility and you get to work with some huge clients."
There's always something new to learn here. It means you can constantly push yourself. And what's great about Technology & Engineering at KPMG is that you're surrounded by other people who want to push themselves too. People come from a range of different backgrounds and everybody is very motivated.
Away from my day-to-day role, I'm part of our black heritage reverse mentoring scheme. I mentor partners and directors and we talk about some of the racial stereotypes within big organisations and how to break them. It's been great.
If you're looking for the opportunity to enhance your career, to get exposure to all sorts of clients, KPMG enables you to do all of that and much, much more."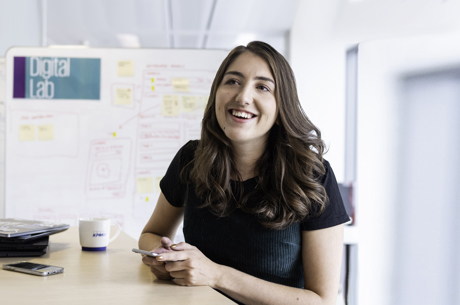 Meggie
"At KPMG, you can experience different teams, work on a range of projects and, if you do well, you can progress quickly"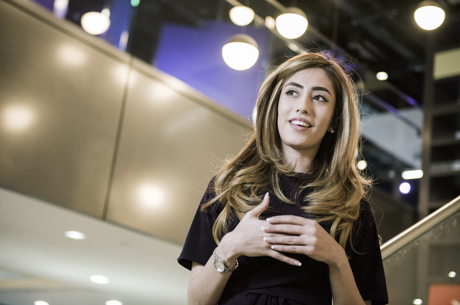 Mahsa
"The programme helps develop your technical capability and you get to learn from some of the brightest in the field"
Hannie
"I really like having to think on my feet rather than just following the same processes all the time. There's plenty of quality training and support to help you as well."