Chloe began her career in government, initially undertaking the Civil Service Fast Stream programme at the Treasury, before taking on a financial planning and strategy role for the Ministry of Justice. She went on to work as a Principal Private Secretary for the Justice Secretary, then, looking to diversify her experience, she joined KPMG.
"I was looking to move into a more commercial environment to develop skills in everything from pricing to solutioning to delivery to project management. I considered all the Big Four firms, but what I loved about KPMG was the people and the culture.
I think the best thing about being at KPMG is the pace of change. There is no normal day. Generally speaking, my time is split between delivery and business development. At the moment, I'm working with a large technology company on developing their customer experience approach across Europe. I'm not full-time on that so I also tend to join in with bids, proposals and pitches.
"The team's been going for almost three years now. We started with just three or four of us, and we're up to about 30 people now. It's been great to have been there from the start and to take it to where it is now – a real, beating heart of consulting."
The other big thing that takes up my time is the Design Centre of Excellence. The CoE was set up to help our designers achieve their career goals, develop training to support their development and create events so they can feel engaged, enthused and share best practice.
We're like a start-up in a massive organisation, so what's amazing is how KPMG opens doors in a way that you just couldn't get in a boutique design agency.
The biggest learning curve for me was during a very large bid. This was a joint pursuit with five other companies and it drew together every single service line. I got to see the vastness of what KPMG has to offer, the fantastic people and tools, and just the amazing depth of the KPMG portfolio."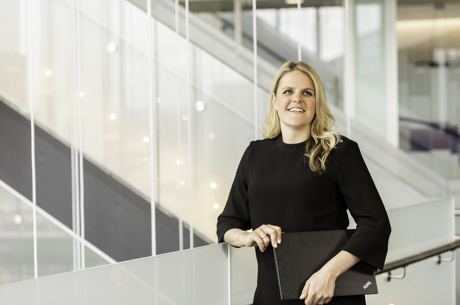 Laura
"There's a strong team culture and a palpable energy at KPMG. It's exciting and you can really feel it regardless of where in the organisation you work."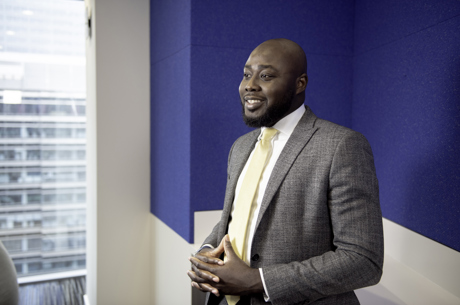 Rob
"This is a great place to work with all sorts of opportunities and you get to work with people from so many different backgrounds."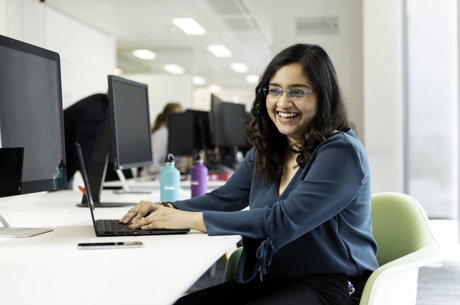 Kalpana
"We often have three-week or three-month turnaround times. Having the flexibility to work remotely can help you hit a tight deadline."