Dan joined the People Consulting team, on our Management Consulting Graduate programme, shortly after finishing a French and German degree at St. Andrews University.
"When I was looking for a job, I wanted one that would stretch me and provide a solid foundation for my future career. I was also keen put my people skills to good use, make connections and make an impact. KPMG gave me the chance to work with clients who are household names; developing client relationships and helping to improve their processes.
The most interesting project I've worked on at KPMG involved tackling the issue of financial crime at a global bank. Through training, structured communications and a change programme, we upskilled employees and emphasised how financial crime is everyone's responsibility. Our work helped mitigate issues around money laundering, tax evasion, human trafficking and more.
"I enjoy the exposure to big clients, but it's KPMG's culture that really makes it a rewarding place to be."
KPMG has provided me with excellent opportunities to develop through training courses. The best course I've been on at KPMG was our core consulting skills course - three days of information and practice. We learned everything from how to deliver presentations, interview to advising companies on how to be more financially aware.
For me, it's not all about the big client names. I want to be part of a company that's making a difference in society. For that reason, KPMG stood out because of their approach to Corporate Responsibility. I saw all the work they're doing around the living wage, homelessness, educating children and adults – and I wanted to get involved.
If you want to build connections and shape your career, you need to be motivated. But hard work, achievements and successes are recognised and rewarded. KPMG will support you to put your best foot forward."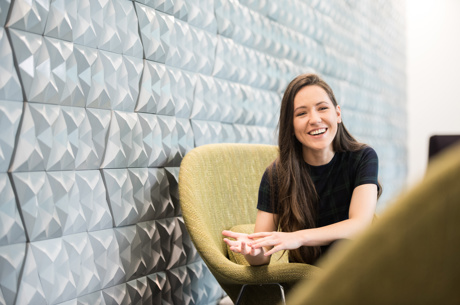 Hannah
"When you're doing well, they let you know. When you go the extra mile, you're noticed."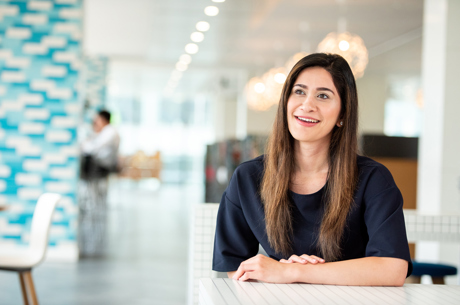 Sonali
"You can bring your real self to work and even the Partners are completely approachable."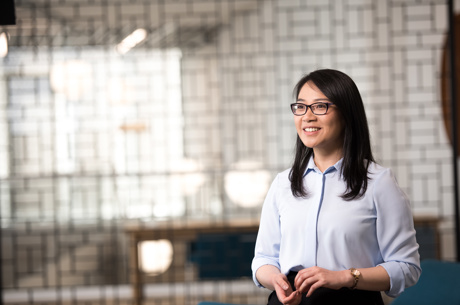 Monica
"Not knowing exactly what I'll be doing every day means I come in every day feeling really motivated."