Ed has worked as a developer for 10 years. After working in a variety of industries and in a number of roles overseas, he returned to the UK and decided to join KPMG.
"The major appeal of KPMG for me was that development here isn't centred around a single product that everybody works on. We build a lot of assets and products, so you get exposure to a variety of different projects. And they really are all different. That's one thing you can get here that you won't find in many other places.
I think the fact that I've worked on 15 projects in four years speaks volumes. It could easily take 15 years to get that level of exposure and experience anywhere else. And if you want to move on to a different project, that option is always open to you too.
Essentially, we're turning KPMG into a software company by building our own assets and products. It's fascinating to see it happen and brilliant to be a part of the journey. It's a massive mindset shift away from being the traditional consultancy model and we're learning and improving all the time.
"The culture in our area is very relaxed – no one is checking when you start and finish."
As long as you get your work done, no one particularly minds when exactly during the working day you do it. Some people choose to work four-day weeks; others have different core hours. It's extremely flexible. We don't have a culture of burning people out – it's counterproductive and we prefer to work smart.
Projects I'm particularly proud of include building a customer due diligence portal for a large bank, a claims management system for a major retailer and our own flexible benefits portal. That was really interesting as I could see first-hand the teams being able to deploy new versions every two weeks – they've done that for the last two to three years now. It's our own product and we can sell it externally too.
At the moment I'm involved in digitally transforming some of the Audit practice. A big focus for us is audit quality and that will, in large part, stem from our ability to deliver quality software.
Our core competencies here are C# and .NET, but we're very agnostic in terms of other technologies. We have very good relationships with Amazon Web Services, Microsoft and Google, but you're free to choose the programming languages and alliance partner that best fits the requirements of your project.
Variety is definitely intrinsic to life in this team. We're working for different audiences and users – it could be the general public, our colleagues or our clients. We create a mix of web and mobile applications, and we work across all sorts of industries. Each project has a different combination of all these things so there's always a different angle. There's always something new to challenge you."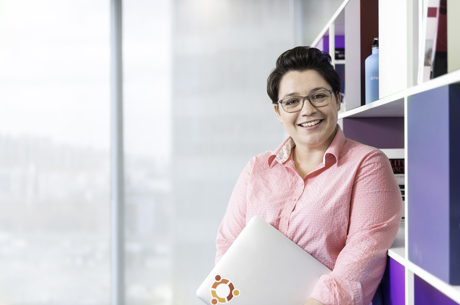 Rebecca P
"I put together teams of people to find innovative answers to each problem using optimal data science and engineering approaches."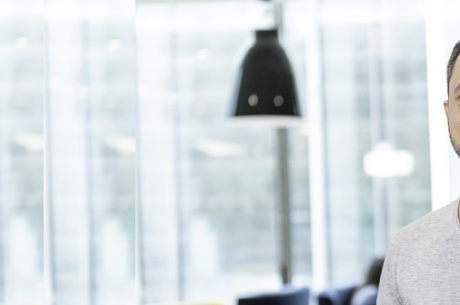 Gorkem
"I've been able to implement my own library on a project and everyone all over the world can use it."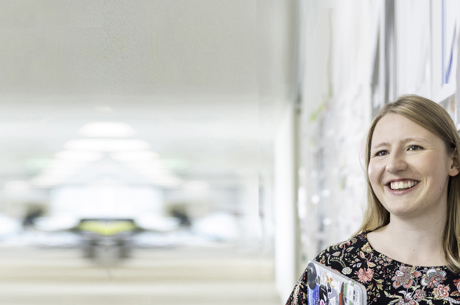 Stephanie
"I've focused on AWS and went to their Reinvent Conference in Las Vegas to learn more about its features."