After graduating with a Mathematics degree from the University of St. Andrews in 2011, Ewan went on to do a postgraduate degree in Actuarial Science at Heriot-Watt University. Shortly afterwards, he joined the Pensions team in Edinburgh as a Graduate Trainee in 2013 and has since progressed to Assistant Manager and qualified as an Actuary.
"I was always keen to have client facing opportunities with big companies. That's been readily available here. Recently, I was advising on the pensions aspects of a complex transaction in which a company was being taken over. I got exposure to many elements of the deal and worked with several different KPMG teams from all over the country, which was a great learning experience.
Throughout all the work I've been involved in, everyone has always been focused on doing the right thing for our clients. We provide bespoke approaches – we don't just produce generic reports – so everything we do feels innovative and new.
In my first year, I undertook a three-month secondment to our Manchester office where I learned more about traditional actuarial work. Having that experience so early on was really useful for my professional development.
"As I was applying for graduate jobs, KPMG stood out for its reputation. And everyone I met was welcoming and friendly."
I hope to progress as quickly as I can, and KPMG has the processes in place to help me do that. We receive regular feedback and performance development advice so I'm always keeping track of where I'm heading and how I can get there.
There are so many opportunities to get involved in activities outside of work, including charity events. About a year ago, we did a walk from Glasgow to Falkirk, which is almost the same distance as a marathon. We thought it would be a bright idea to do it in fancy dress whilst dribbling a football… We did raise a lot of money for charity though!"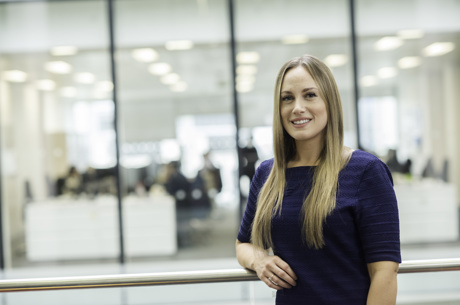 Sarah
"It really feels like a family within the team because we all look out for each other and no one would climb over anyone to get places."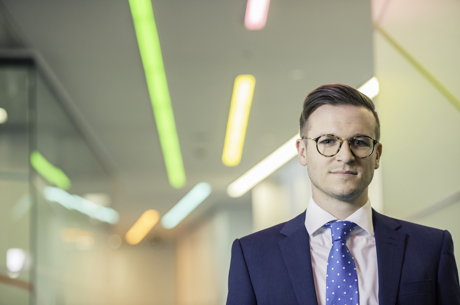 Michael
"In terms of training and development, it's a constant learning stream because Pensions is so dynamic."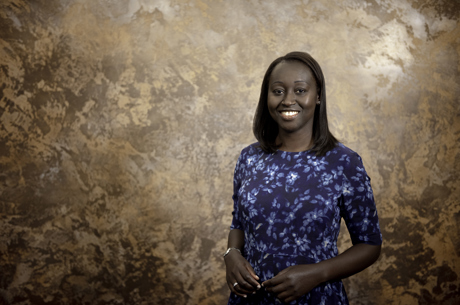 Nana
"It's one firm but we do so many different things, from marketing to accounting and technology."