Before joining KPMG, Janette was doing a very similar role for a managed cloud company. One of the reasons she chose to move to KPMG was the fact that she recognised the work she'd be doing with us would immerse her in a very customer-oriented environment – which was, and continues to be, something she's very passionate about.
"I'm the main client focal point for the services we operate and host in the public cloud with providers like Google Cloud, AWS and Azure – the top three major cloud providers.
My main focus is making sure the client's environment is operationally healthy by doing monthly service. I create clear roadmaps to help take them from A to B when it comes to transitioning their environment and identifying service improvement opportunities.
I like being part of a growing technology hub. Traditionally, KPMG is known for accountancy, tax and consultancy but the introduction of the Solutions & Digital team has given me the opportunity to work at the heart of technology innovation which is really exciting. My ideas and experiences are valued, and I love how the firm is so passionate about women in IT. About driving change.
"I'm a STEM Ambassador working to ensure that we're being a magnet for talent, whether that's from a role model, a mentor or an organisational perspective. I find it very rewarding and I've even been nominated for a Women in IT Award."
Initially, I didn't know very much about the technology side of the firm. But I did know that it's focused on innovation and transformation, including by audit automation. It's about making our processes seamless, being efficient and delivering quality.  
When I was told that people can come to work in a t-shirt and jeans, I thought, 'Really, KPMG?' And there's definitely an element of a technology start-up culture. It's really refreshing.
It's great to have a clear learning path so you can really manage your career. I think it's just a fantastic place to work with a great work-life balance and lots of social networking opportunities."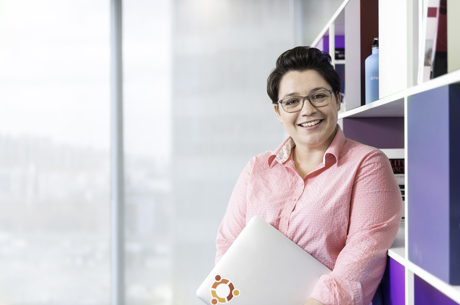 Rebecca P
"I put together teams of people to find innovative answers to each problem using optimal data science and engineering approaches."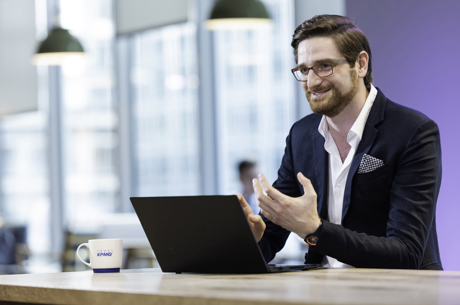 Gabriel
"It was clear that there would be a lot of career opportunities moving forward – especially because it's still a new and growing team."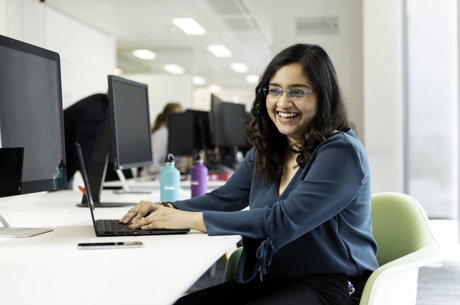 Kalpana
"We often have three-week or three-month turnaround times. Having the flexibility to work remotely can help you hit a tight deadline."