After graduating with a Philosophy and Politics degree from the University of Manchester, Jordan worked as an Insurance Broker before joining the Technology & Engineering Graduate programme in Manchester where he's now working as a BI/MI Developer on the KPMG Learning Services project.
"You're immediately given the opportunity to be on client sites, working with household names and high-profile stakeholders.
Not having a tech-related degree didn't put me off applying. KPMG made it clear from the start that having a passion for technology and how it's transforming the business world today, is just as important. I've already received a lot of training and have used the online training platform where you can learn anything from programming to project management. Having just achieved a certificate for the Azure cloud computing platform, I am now looking forward to gaining more proficiency with the Amazon Web Services (AWS) platform.
"When I was applying for jobs, I was looking for a company that would push and develop me. KPMG definitely delivers on that front."
Right now, I'm working as a Business Intelligence/Management Information (BI/MI) developer for the KPMG Learning Services (KLS) platform – KPMG's proprietary digital learning management system that helps our clients to gain immediate access to value generating business insights. From a learning and development perspective, it is fantastic to work for an organisation with such scope and scale of capability. The diverse range of opportunities and experiences provide you the best platform to explore your interests, build your career and make a meaningful impact.
I really enjoy working and living in Manchester – it's full of arty, fun and interesting things. Whether its music, nightlife, sports, arts, food or good coffee shops that you love, you can find it in Manchester.
I'm proud to say I work at KPMG. My number one reason is that we're the trusted advisors to a huge range of clients, across many different industry sectors. Secondly, there are so many great people to learn from at KPMG, which means you always have the opportunity to develop valuable new skills."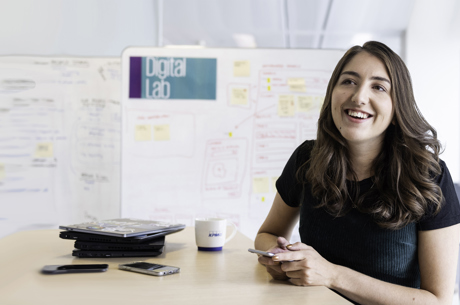 Meggie
"At KPMG, you can experience different teams, work on a range of projects and, if you do well, you can progress quickly"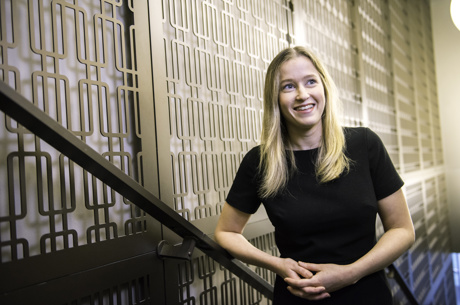 Charlotte B
"If you have an interest in a particular area, KPMG will try to involve you in relevant projects."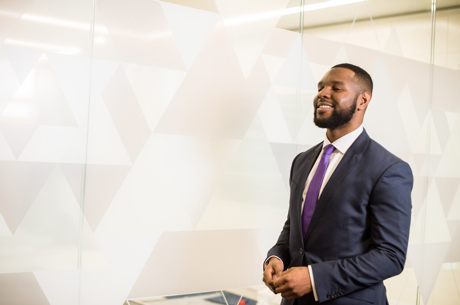 Steven
"This is a forward-thinking business. I'm proud to be a part of it, and I enjoy helping clients anticipate and overcome their issues."