Rukayat studied Biomedical Science at the University of Manchester. After attending a KPMG event in London, she instantly felt a connection with our firm.
"I attended a KPMG Black Heritage Event and, from the discussions and conversations we had, I genuinely felt very comfortable. That's when KPMG became top of my list when it came to applying for roles. I also liked that the firm was number one in the Social Mobility Index, which was very important to me because of my own background.
In Technology Audit, we focus on ensuring that the systems our audit entities use are in line with their policies. We also make sure our teams have all the technology tools they need to deliver quality audits. It gives you a holistic view of how a business works. You can look into different organisations more deeply too.   
"My graduate intake is a close-knit group. It was great to start with people from all different backgrounds and we have a strong sense of community."
The training here has been great. It's focused on different types of skills, and not just those you need on an audit programme – areas like public speaking, personal development and giving feedback.
There are lots of opportunities to network at KPMG too. I'm a member of The Islamic Society in our Manchester office. They organise a lot of social events. For example, we recently went to an Escape Room together, and we also had an Eid group dinner.
To do well here you need to be open-minded – you might take on responsibilities you didn't expect. But that's a great way to learn. And determination is also key.
My advice would be - feel free to be yourself. I think it's quite natural to feel that in corporate environments you have to be a certain way, but you really don't at KPMG. Allow your own personality to shine through and you'll definitely do well here."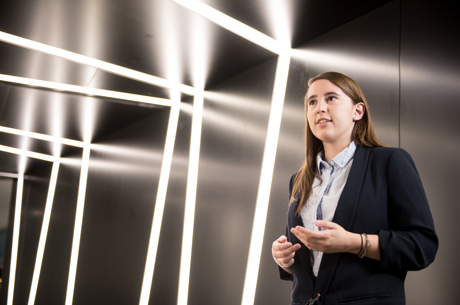 Mariana
"Everyone here is willing to meet you and talk, at any level of the business. There's a culture of approachability."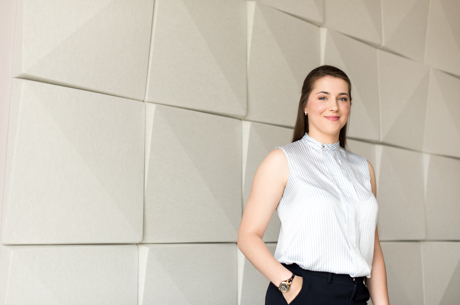 Solveiga
"On a daily basis, your managers will come up to you to say thanks. The small things really count."