Stephanie studied Maths at the University of Surrey. Her degree included a placement year in Multidimensional Database Analysis. During that year, she met a manager from our tech team who encouraged her to apply to the KPMG graduate programme. Three years on, and she's now a Senior Dev Ops Engineer in CloudOps.
"I'd heard that KPMG is a very supportive employer that invests in its people. That was really appealing to me and that's been my experience too. At the moment, for example, I'm being sponsored to do a part-time Master's in Information Systems & Technology.
The flexibility here is brilliant. I can come in early and leave early, and I can work from home which means I can get through a lot of work without any distractions.
If you want to innovate or build something new, you're empowered to do that. If you can create a new solution for a client, that's great. But you're also encouraged to spend a bit longer on your project if you can make it applicable to other clients too.
"I've focused on AWS and went to their Reinvent Conference in Las Vegas to learn more about its features."
The biggest project I've worked on so far was for our Deal Centre of Excellence. That's an online marketplace for high net worth assets. It was a really complex project with lots going on, so it was a great learning curve and I'm proud of what I achieved.
For the last two months, I've been in a new role working as a consultant. I'm still creating code but for the client rather than KPMG. It's good to see a different side of things.
When I joined, there were about six people in Dev Ops. Now there are almost 100 of us. The pace of growth is only going to accelerate and it's very exciting to be part of such a fast-paced team.
I'm fortunate to say, that I've had the chance to be involved with IT's Her Future (IHF) since early on in its conception. I have had the opportunity to speak at IHF events to promote women in technology and have been nominated for awards such as Rising Star and shortlisted for the TechWoman50. It has been inspiring to see how the network has grown over the years and I am proud to be a part of it."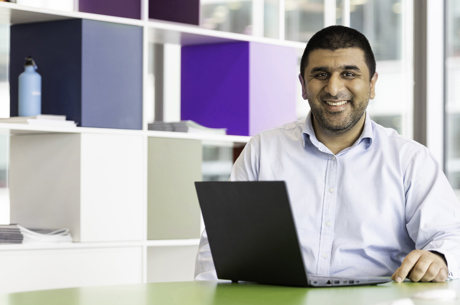 Nazim
"Technologies we use include Varonis which is a data security solution – that's a cool tool. Another example is CyberArk."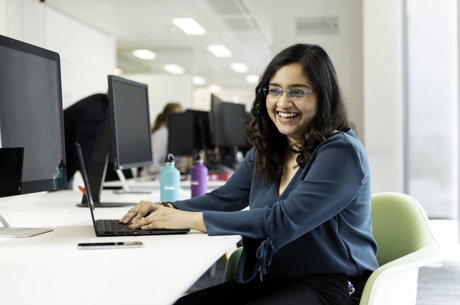 Kalpana
"We often have three-week or three-month turnaround times. Having the flexibility to work remotely can help you hit a tight deadline."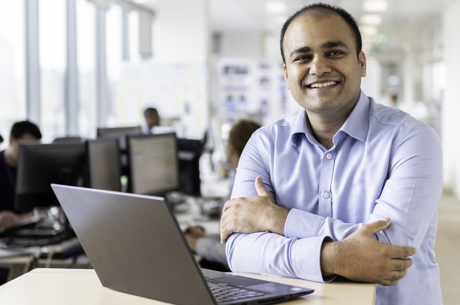 Animesh
"You're encouraged to make suggestions and the senior managers are always wide open to them."