Toyosi joined one of our Technology & Engineering Graduate programmes in 2016 and currently works in the KPMG Insights Centre. Her Undergraduate degree was in Law and Business Management at Warwick University.
"During my degree I fell out of love with Law and became interested in Technology and Consulting.
I was initially attracted to KPMG because I had a family member who had a really good experience interning here, so when I saw the KPMG Graduate programmes in Technology & Engineering I leapt at the opportunity.
I'm in the final year of my Graduate programme working in KPMG's Insight Centre, where we support our clients to identify actions and derive value from digital data analytics. Within this team, I am able to deploy all of the skills I've gained so far such as UI design, stakeholder management, workshop facilitation, experience design and more.
"It's not just about progression here, it's about progressing in a direction that you're happy with."
If you're proactive, there's really no end of opportunities to develop. I've taken part in much training that it's hard to keep track! Examples include animation and design, core consulting skills, Sketch, Graphic Facilitation, Adobe Photoshop and Illustrator.
Outside of my day to day role, I'm part of a Reverse Mentoring scheme introduced by KPMG's African and Caribbean network. The scheme is about facilitating a conversation around diversity and inclusion amongst black heritage employees. As part of this, I mentor a Partner within the firm, where we discuss a variety of topics and the future vision for KPMG. The aim is to increase the visibility of black heritage employees in senior roles to continue to create a more diverse workplace.
I was also involved with KPMG's IT's Her Future network which aims to promote opportunities for women in tech.
My advice to anybody joining KPMG is to be curious and open to new challenges, and KPMG will give you all the opportunities to reach your potential.
People who work here are from all different backgrounds and have different skills, but they're all equally valued for their unique perspectives. I look forward to my future at KPMG and mentoring the next generation due to join."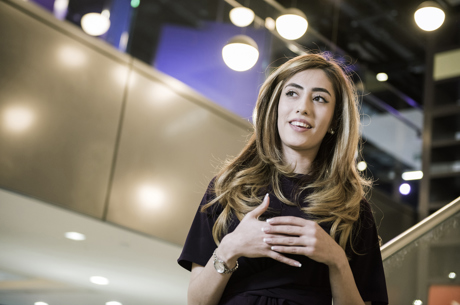 Mahsa
"The programme helps develop your technical capability and you get to learn from some of the brightest in the field"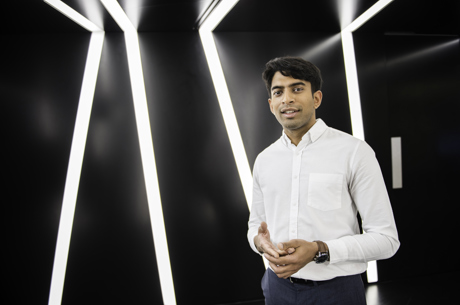 Ruzin
"I have a great performance manager who helps me plan out my career and get where I want to be."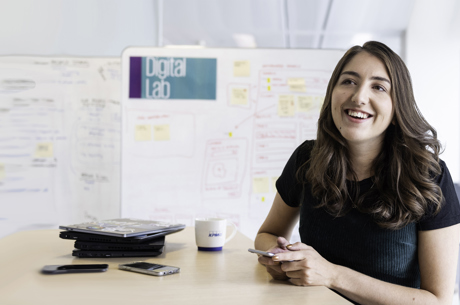 Meggie
"At KPMG, you can experience different teams, work on a range of projects and, if you do well, you can progress quickly"