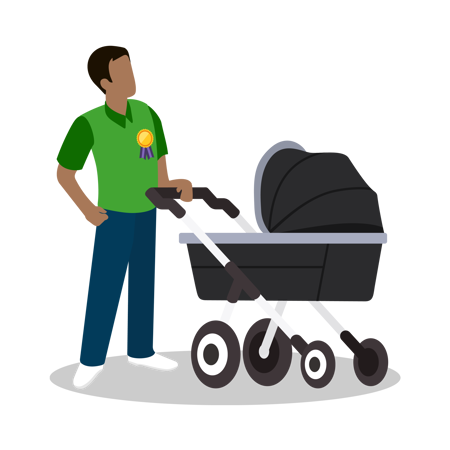 Empowering Parents is our UK offer of support for individuals at every stage of their parenting journey, offering access to coaching, information, networks and an inclusive environment in which to share experiences.
Through Empowering Parents, we offer 1-2-1 and group coaching with experienced coaches to help colleagues to prepare for the next stage of their parenting journey and their career.  We also provide coaching to leaders and managers, to help them to have better conversations on topics related to parenting and flexible working.
Empowering Parents is also about ensuring that useful policies, guidance and KPMG initiatives are easy to find. Our market leading Empowering Parents portal brings together all parenting related information in one place, in an easy to digest format. Resources are signposted to employees at every stage of the parenting journey from thinking about parenthood, through to parental leave and return to work. Support is also provided to parents of school aged children and young adults.
In addition, our Families Network provides support and guidance to expecting, new and experienced parents.
Whatever people's family set-up or parenting responsibilities, it is open to everyone who is thinking about parenthood or currently balancing work and parenthood. Through networking events and regular newsletters, the network aims to facilitate an exchange of information, experiences and contacts.
At KPMG, we offer a wide range of support options for parental leave, both before and after, including workshops for returners and access to emergency childcare.