Your ideas can inspire a more sustainable future
Deal Advisory graduate programmes
Why Deal Advisory at KPMG?
Our Deal Advisory teams make a meaningful and positive difference, not only for our clients, but also for our people and the communities we serve. As a KPMG Deal Advisory graduate, you'll support businesses to overcome some of their biggest challenges, and help them create a more sustainable future, economically and environmentally.​
We help our clients to buy, sell, fund, fix and partner with confidence, taking them from an initial idea right through to delivery. Looking across their business and outside it, we blend our deep sector expertise with execution skills. Working with teams from the wider firm, we then help each client make the right decisions, using advanced technologies to deliver deeper insights, through data enhancement, pricing and modelling, benchmarking and reporting. It's about delivering quality work that builds trust and accelerates to better outcomes, including environmental, social and governance (ESG) solutions.
We offer a choice of graduate programmes in Deal Advisory, specialising in different parts of our business. You'll be intellectually challenged on a daily basis and empowered to do work that matters. You can expect a real variety of work across different industries, including fashion brands, technology firms, sports stadiums, hotel groups, major energy companies, national transport companies and healthcare. We're involved in the whole deal cycle, so it isn't just about simply handling transactions. You'll be undertaking client-facing work, providing advice and adding value at every stage – including on some very high-profile deals. It could be that you're advising a company on a merger or how to see a new acquisition through successfully or helping businesses to accelerate change such as reaching net-zero emissions and making operations more sustainable. You could make your mark and join our teams in Corporate Finance, Transaction Advisory Services, Climate, Risk & Strategy, Infrastructure Advisory Group or The Strategy Group.
It's exciting, fast-paced and workloads can be intense, but you'll also have the support that comes from being part of a collaborative team, where fresh perspectives are valued, and curiosity is welcomed. You'll thrive with us as you build relationships with colleagues who take care of each other and provide the support you need to be at your best.
In your role, you'll work flexibly across your location region – at engagement sites, our offices and home.
Our firm's hybrid working model balances the flexibility of working from home with the importance of collaborating and learning in offices or at client sites. We trust our people to be where our clients need them to be, with our client-facing colleagues working together in person as often as needed. You'll be empowered by the technology that supports us to work flexibly and our collaborative offices spaces, building friendships and shared experiences, innovating and learning together.
We'll ensure you have the experience you need to grow, the learning that will last you a lifetime and the support to feel confident from the start. As part of our diverse community, you'll be recognized for the unique perspectives you bring and the impact you make. Uncover a world of opportunity with KPMG.
Our Deal Advisory roles are now full, sign up to hear if more roles become available.
Explore Deal Advisory graduate programmes
Meet our Deal Advisory trainees
Rani
"I spend time studying for my professional qualification and time getting valuable experiences at work too – with plenty of responsibility."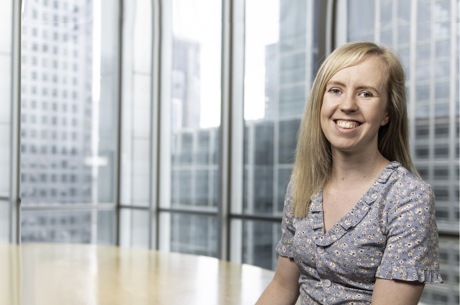 Kimberley
"I've found that everyone is so friendly and supportive here. As a graduate, you always feel like you can ask questions and you can get help whenever you need it."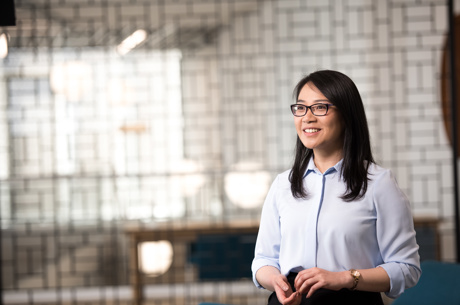 Monica
"Not knowing exactly what I'll be doing every day means I come in every day feeling really motivated."