Kimberley studied English Literature at the University of York and wanted to join an organisation that would enable her to work alongside friendly, supportive colleagues. She joined our Deal Advisory Graduate Programme in Leeds.
"I'm on the Empowered Programme working towards my ACA qualification, as well as working day-to-day. It basically means I take my exams at intervals across the three years of the programme, as opposed to the Intensive Programme where you do most of your study and exams in the first year.
I've found that working alongside my studies - seeing how things work in practice as well as in theory at the same time - has really helped with my development.
I work in our Transaction Services team. We provide financial due diligence for companies that are going through mergers, acquisitions or sales. So we look through the financials of the business and present our analysis to prospective purchasers.
"I look at a broad range of organisations – it could be anything from a food manufacturer to a technology business. It's really varied and always interesting."
When I completed my first deal, it was a great moment. It felt good to know that I'd contributed to it, and when it went public, I could finally share that achievement with my family and friends.
Technology is definitely changing our work environment and how we work with our clients. In fact, that's what my current secondment is based on. I'm learning how we can use the new technologies that KPMG are investing in to support our work in Transaction Services.
There are plenty of training courses on offer. Not long ago, I did a course on networking skills, which was interesting. I've learnt a lot about financial analysis and different industries. I've developed my research skills too and my understanding of business more generally.
There are also lots of opportunities to do things for the community outside of the office here. We get up to six working days of volunteering time and I've spent mine going to schools to give young people an insight into careers in finance.
I've found that life here is rewarding in all sorts of ways."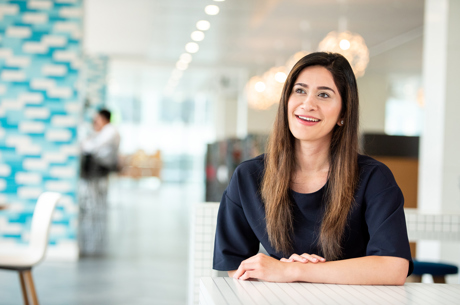 Sonali
"You can bring your real self to work and even the Partners are completely approachable."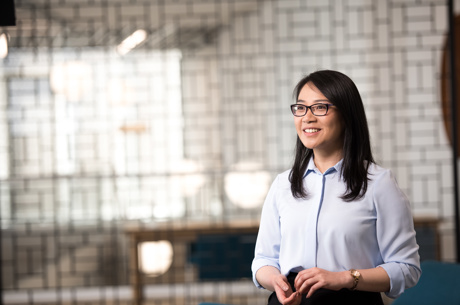 Monica
"Not knowing exactly what I'll be doing every day means I come in every day feeling really motivated."
Rani
"I spend time studying for my professional qualification and time getting valuable experiences at work too – with plenty of responsibility."