Your tech expertise could ignite change
Technology & Engineering graduate programmes
Why Technology & Engineering at KPMG?
From the moment you arrive, you'll notice the energy. It's a speed of thinking and working that is driven by the digital transformation we're creating – both within KPMG itself and on behalf of our clients.
It's an exciting time to join us as a graduate in Technology. Technology is at the heart of what we do and part of the very DNA of our business. Our tech teams have the access, capability and connectivity to make possibilities happen, blending tech and business expertise to solve complex problems that help our clients and communities to thrive.
We've invested in a team of over 2,000 technologists; creating a step change in the way we work. Delivering broader, deeper expertise to our clients faster than ever. Our connected solutions stretch across a range of specialisms. From tech strategy, risk management and data & analytics, through to software engineering, cyber automation, powered applications and cloud transformation.
We offer a variety of graduate programmes which will expose you to the different ways in which KPMG works with and deliver technology solutions, including Technology Engineering, Technology Consulting, Powered Apps, Financial Modelling and Forensic Technology. You'll work shoulder-to-shoulder with high-profile organisations across multiple industries on a broad range of interesting projects. You could find yourself looking at how data science can support health delivery in the UK, or help clients to manage threats, develop tailor-made technology application solutions, or advise on digital transformation. The opportunities are endless.
From day one, we'll give you the work experience, structured training and development to help you thrive and progress your career. We bring unique perspectives together and work collaboratively across teams – giving you the chance to work with and learn from specialists from across the firm. You'll also have the opportunity to gain technology specific accreditations relevant to your programme, such as Amazon Web Services, Google and Microsoft. As part of our diverse KPMG community, you'll be empowered to be at your best and create opportunities for yourself, and others.
We're creating a tech-driven business to empower and equip our people to be outstanding in delivery, no matter where they work – through inspiring collaboration spaces and new technologies. In your role, you'll work flexibly across your location region – at engagement sites, our offices and home.
If you want to work with some of the best on emerging technology and practices. To be intellectually stimulated and inspired through learning every day. To know that if you have a big idea, it could become something even bigger. Then bring your creativity to the innovative world of technology at KPMG and help us ignite change. There's always the opportunity to make your mark within Our KPMG.
Explore Technology & Engineering graduate programmes
Meet our Technology & Engineering trainees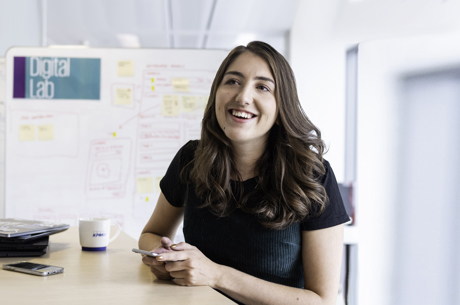 Meggie
"At KPMG, you can experience different teams, work on a range of projects and, if you do well, you can progress quickly"
Hannie
"I really like having to think on my feet rather than just following the same processes all the time. There's plenty of quality training and support to help you as well."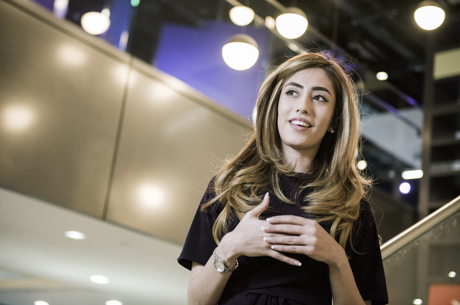 Mahsa
"The programme helps develop your technical capability and you get to learn from some of the brightest in the field"