Applying to KPMG
At KPMG, we know that job applications can feel daunting. So, we want to make the application process as straightforward as possible to ensure that you can show us your potential.
The application process is designed for us to understand more about you, but it's also an opportunity for you to gain insight into what life is like at KPMG and decide whether we are the right choice for you. On this page, you can explore some useful hints and tips on what to expect, how you can prepare and what strengths we are looking for.
To help you with this, our Student Recruitment team have also created some useful videos to guide you through each step, from the application form to your in-person assessments at Launch Pad. The four videos below explain more about how you can prepare and show us your potential.
We do recommend exploring all of our virtual tools before submitting your application, but they're also here for you to check back on as you progress to each stage of the process.
If you are unable to find the information you are looking for, or have any other questions, please refer to our FAQs or Contact us. And if your preferred office location isn't available right now, you can join our Talent Community and be one of the first to hear about any new opportunities. As a member of our Talent Community, you'll also receive updates on any roles that become available in your chosen business areas and locations.
Our tips and advice
Tips and advice from our Recruitment team, to help you perform at your best.
Practice assessment
Have a practice before you take our assessment, to help you perform at your best.
Our application process involves four stages, from application to our Launch Pad experience, through to securing an offer with KPMG. As you progress through each stage of the application process, our Recruitment Team will be in touch to explain your next steps.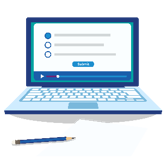 1
Your application
Tell us about your academic background and experience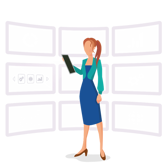 2
Transforming Small Businesses
An immersive assessment with hypothetical scenarios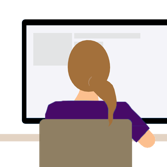 3
Delivering Outcomes
Written and video assessment specific to your programme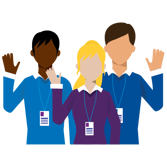 4
Launch Pad
Meet us at our Launch Pad assessment experience
During the recruitment process, we want to understand if your strengths are aligned with those required for success at KPMG. By looking at your strengths, this will help you and us to know whether you would enjoy working here and have the potential to thrive.
Career Motivation
We want to see that you've thought about why you want to work for us in particular, and have thought carefully about your chosen programme and location. Drive Quality
To ensure that we make a meaningful and positive difference for clients, you will need to use your initiative to consistently deliver exceptional output. Demonstrate Integrity
It is critical that all colleagues support an ethical environment; valuing the rules and always acting and making decisions in accordance with regulations.
Critical Thinker
We'll provide you with the autonomy to make decisions, so we need to be sure you have the ability to critically evaluate and interpret information. Resilient Performer
We've all faced times when challenges must be overcome to achieve a goal. What's important is how you react. Leverage Technology
Technology is changing how we work and it is important that we embrace new practices and technologies and are motivated to know about the latest disrupters. Communicate Effectively
To make a positive lasting impression with colleagues and clients, you must be able to communicate passionately and professionally. Foster Innovation
We work in an environment of increasing change. Colleagues are required to be comfortable with uncertainty and flexible with their approach to new tasks. Credible Connector
Building deep relationships is a big part of success at KPMG. We're looking for people who build relationships with colleagues and discuss ideas. Show Curiosity
If you want to develop both professionally and personally we offer you the tools to grow your own way, but you'll drive a big part of that journey yourself. Purposeful Collaborator
Everyone brings a unique perspective, and diversity of thought and experience ensures that we deliver stronger insights and innovation. Read the full details
When preparing for our assessments you should consider your own strengths and motivations, and how these compare with what we look for at KPMG.
More information on applying to KPMG
;