Why choose a KPMG Apprenticeship or Discovery programme?
KPMG in the UK is part of a global network of firms. We work with businesses of all sizes and across different industries, using innovative approaches and new technologies to help businesses improve the way they work, shaping the future for our clients and the communities we work in.
We know that deciding which career path to take is an important and often challenging decision, but it can also be an exciting one.
Our Apprenticeship programmes offer the chance to gain practical work experience and build core skills within our global network of firms. You'll be supported to achieve professional qualifications and accreditation's, such as diplomas and degrees, and earn a salary - all at the same time.
Our Discovery Virtual Work Experience programme has been designed to give you the chance to gain an invaluable overview of the professional services sector. This 2 day programme will give you a valuable virtual insight into the work we do, our culture and people.
Life with us means being part of our collaborative team. You'll work alongside and learn from our colleagues, leaders and your peers, who all come from a range of backgrounds.
During your apprenticeship, our diverse employee networks, clubs and learning community will help you to develop new connections and build new friendships, not just for today, but for your career ahead. There are also plenty of opportunities for you to get involved in our community volunteering activities, so you'll be encouraged to make a difference at work, and outside the office too.
Join us on a KPMG Apprenticeship or Discovery programme, be inspired to live, earn and learn – and build an exceptional future with us.
Our Apprenticeship and Discovery programmes
Target Careers' 200 most popular employers for school leavers
of our workforce are Millennials or Gen Z
in the Social Mobility Employer's Index 2020
Discover how you could thrive with us
Discover how you could thrive with us.
This is Our KPMG
Watch our colleague video to see how you could make the kind of impact that helps communities and businesses to flourish through the work you do. Now is an exciting time to join us whether you're at the start of your career journey or an experienced professional - because doing is the only thing that separates your imagination from reality.
Apply to a programme today
Search and apply our open apprentice programmes, and apply today
Join our Talent Community
Sign up to hear about apprentice career news and events
Find out more about our firm

Parents, carers and teachers
If you're a parent, carer, teacher or careers advisor, you have an important role to play in helping people to make the right choices about their future

Our People & Culture
Meet more of our people and discover a culture that's built on support, trust and true collaboration.
Inspiring stories from current apprentices
Meet Mark
Meet Cajsa
Meet our Audit apprentice, Cajsa, who's specialising in National Markets Audit. Cajsa chose to do an apprenticeship because she wanted to work and develop her portfolio. She thought that the work life balance of being able to study and work at the same time was a great way to develop her skills.
Meet Shahzaib
Meet Mark
Mark joined KPMG as an apprentice in our Reading office. As an athlete, work life balance was important factor in his career decision. Learn more about the support on offer which has meant he's been able to pursue his passion.
Meet Cajsa
Meet Shahzaib
Meet our Software Engineering apprentice, Shahzaib, who is studying towards a BSc (Hons) degree at Queen Mary University of London alongside working on projects at KPMG.
Apprentice application process
This is an important moment in your career. Show us you have the skills, aspirations and experience we're looking for and you'll join a diverse community of bright minds at KPMG.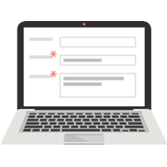 1
Your application
Tell us about your academic background and work experience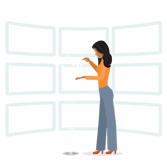 2
Transforming Small Businesses
We will ask you to respond to hypothetical scenarios in this immersive assessment. You will need a calculator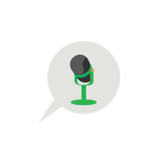 3
Delivering Outcomes
Written and video assessment specific to the business area you have applied to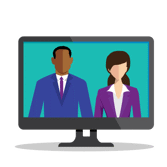 4
Virtual Launch Pad (KPMG experience)
Learn more about us, meet our people and take part in virtual assessment activities
Map view
Explore our office locations
Find out more about our UK offices, where to find us, and search for vacancies
The latest from our social media