What if your consulting ideas could improve access to healthcare?
Consulting graduate programmes
Why Consulting at KPMG?
In an ever-changing, increasingly complex world, we work shoulder-to-shoulder with clients to help them overcome the challenges they're facing today, as well as those they might face tomorrow. As a result, we give you an opportunity to really make your mark. 
From innovative approaches to reducing carbon footprints, to improving access to life-saving care, the projects we work on are dynamic and market-leading.
Our focus is on adding value, right from day one, across a breadth of areas such as Strategy, Forensic, Risk & Regulatory, People and Talent, and Operational Transformation through to Cyber and Technology. We do that by immersing ourselves in our clients' organisations and applying fresh thinking to deliver the best possible outcomes.
In Consulting, we work across diverse industries and sectors, offering advice on how companies can grow with confidence, avoid unnecessary risk or deal with the unexpected – and plenty more besides. The pace of change in technology underpins all of this. It is disrupting and transforming organisations like never before, so we always think about how we can apply the most innovative, tech-enabled and data-led solutions to give our clients real value and competitive edge.
As a graduate with us, you can look forward to the intellectual stimulation that comes from solving complex problems and creating opportunity in a world of complexity. This is a structured graduate programme that will give you the right balance of client experience, responsibility, training and support.
Consulting here is built on collaboration. You will have the KPMG community at your side, as we bring together broad specialisms and deep expertise to give our clients 'Connected Consulting'. It means you can expect exposure to a wide range of projects, working alongside – and learning from – some of the brightest minds in business. You'll also benefit from more formal training, including support towards a professional qualification or accreditations relevant to the programme you join. At KPMG, you'll have the opportunity to work with and learn from leading industry experts, building a fantastic network that will support you throughout your career. You'll have the freedom to grow your own way.
We're proud to say that, for the fourth consecutive year, we've been rated a top Management Consultancy in the Financial Times' rankings, based on the recommendations of clients and peers alike. Put simply, if you'd like to embark on a Consulting career in a firm that will give you the quality experiences you need to thrive, we can help you to carve out a long-term career and define where you want to take it next. The opportunities here are almost limitless.
We're reimagining how we work at Our KPMG. Our firm is creating a tech-driven business to empower and equip our people to be outstanding in delivery – through inspiring workspaces, innovative ways to collaborate and hybrid ways of working. In your role, you'll work flexibly across your location region – at KPMG offices, engagement sites and from home.
David Rowlands, Head of Consulting
David Rowlands, Head of Consulting
Hear David share his thoughts on how at KPMG, technology and great people come together, to solve some of the biggest client issues and why Consulting is a great place to start your career.
Choose your training path towards professional qualification
In Consulting, some programmes offer either the ACA or CA depending on office location. For those joining an office in Scotland, we offer the ICAS (CA). For other offices, we offer different ACA routes that you will be able to select when you apply. These are the ACA Intensive Programme or our ACA Empowered Programme.
Intensive
Qualification: ACA Length: 3 years
Year 1
---
Location
Study full-time near a KPMG training hub in either London, Birmingham or Manchester
Training
10 month study focus to pass 14 of 15 exams
Years 2-3
---
Location
Work at your KPMG base office
Training
Years 2-3 focus is on work experience which includes some travel for work and completion of exam 15 of 15
Empowered
Qualification: ACA or CA (Scotland) Length: 3 years
Years 1-3
---
Location
Work & study near your KPMG office
Training
Blended work experience and study (classroom and online learning) local to your home office location. Some travel will be required for work. Exams spread out over 3 year period
Study
Work experience
Study and work experience
Explore Consulting graduate programmes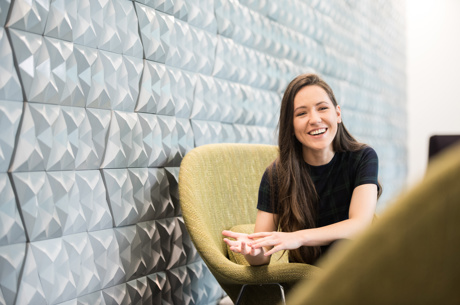 Hannah
"When you're doing well, they let you know. When you go the extra mile, you're noticed."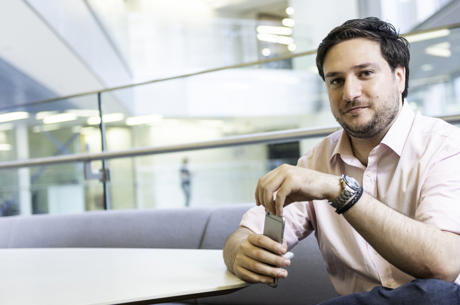 Mathew
"The ethos here is that if someone's got a cool idea, we'll try to explore it and see where it goes."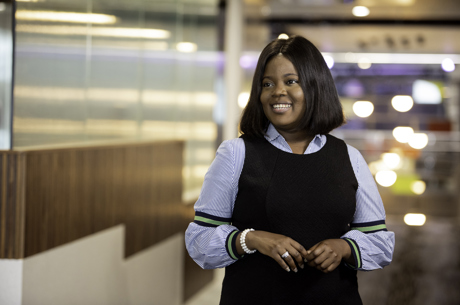 Miwa
"We have a very open, supportive environment. You can walk up to a Partner or a Director and have meaningful conversations."