An insight into our apprenticeships and work experience programmes
Useful information whether you're a parent, carer, teacher or careers advisor
Search open vacancies
Home

>

Parents, carers and teachers
COVID-19 Update
In light of the ever-changing COVID-19 situation, it is our priority to protect the health and wellbeing of our colleagues, candidates and the operation of our firm at this challenging time. As you would expect, we are closely monitoring the situation and taking a precautionary approach, as we continue to evolve and adapt in response to the COVID-19 status in the UK.
Our application process is now a fully virtual process, and as applicants progress through each stage of the process our Student Recruitment team will be in touch with them to explain the next steps.
About Apprenticeships at KPMG
If you're a parent, carer, teacher or careers advisor, you have an important role to play in helping people to make the right choices about their future. And while university might seem like the obvious next step, an apprenticeship can offer just as many opportunities – especially here at KPMG.
We offer a range of programmes across our firm in specific areas such as Digital Technology, KPMG Business Services, Audit and Software Engineering. On every programme, we offer structured training and support towards professional qualifications – we even cover the tuition costs. Some programmes involve studying for a degree, fully-funded by KPMG. As well as that, all of our apprentices earn a salary and have access to our excellent range of benefits.
Ours is a collaborative culture offering candidates the chance to be part of a supportive and welcoming team. Our apprentices also join The Academy – a unique learning community for both apprentices and graduates. It's an environment in which people can quickly grow their networks, learn and develop.
Put simply, an apprenticeship here offers the best of both worlds. The chance to earn while they learn. Exploring our business, apprentices will gain the skills and experience needed to become a truly successful professional.
About work experience at KPMG
Our Discovery Virtual Work Experience programme has been designed to give students the chance to gain an invaluable overview of the professional services sector. This 2 day programme provides an excellent virtual insight into the work we do, our culture and people. Find out more here.
Hear from apprentices about their own KPMG stories
Apprentice application process
This is an important moment in their career. When candidates show us they have the skills, aspirations and experience we're looking for, they'll join a diverse community of bright minds at KPMG.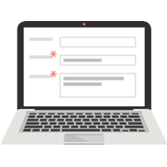 1
Application (online)
Candidates tell us about your academic background, work experience and interests. They'll also be asked to respond to three competency based questions.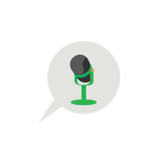 2
Audio submission
Demonstrate communication skills and career motivation for a career at KPMG.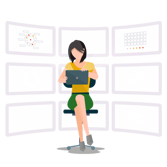 3
Online Logical Reasoning Test
The online test assesses their critical qualities for job success, such as problem solving, effective communication, and being innovative and creative.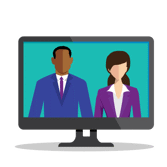 4
Assessment centre
Learn more about us, meet our people and take part in virtual assessment activities including some written exercises and interviews
Our Apprenticeship programmes

Discovery Virtual Work Experience
Designed with bright, curious and enthusiastic students like you in mind, giving you the chance to gain an invaluable overview of the professional services sector on this two day virtual programme.
Let your curiosity guide you. Start searching all of our open apprenticeship opportunities.
Meet some of our apprentice trainees – discover why they joined us and what they've achieved on their KPMG journey so far.