Hafsah was the only student in her Sixth Form to apply to do an apprenticeship. She chose a path which would enable her to learn on the job and where she knew she'd get the support she needed.
"I didn't know what to expect but everything at KPMG has exceeded my expectations. I've been given so much responsibility, which has really helped me to mature. There's so much support and opportunity. I was given a buddy when I started to show me the ropes, and I've been on two audit foundation training sessions already since I started under a year ago.
"KPMG stood out from the crowd for me, being one of the Big Four and because I could get work experience straight away. That's invaluable, it really sets you apart."
When I joined the audit department, I felt part of the team straight away. I was doing the same work as graduates – I was never treated differently. I've been involved in discussions, calls and meetings from the start and have been coached since day one to make sure that I'm progressing and developing my knowledge.
Day-to-day, my role differs hugely depending on which account I am assigned to. I can spend time checking financial statements are accurate, or I could be checking invoices and supporting documents. I also spend a great deal of time talking through problems with representatives from the different organisations that we audit.
Over the last few months, I've completed my Level 3 AAT qualifications. I'm starting Level 4 next, then I'll choose what I want to specialise in and start studying for my next qualification. I know that, whatever qualifications are ahead, I'll get the revision days and the support I need from my department. That's what I really like about KPMG – the people and the culture. It's such an inclusive environment here. Everyone is so friendly and willing to help – I always feel that I can reach out and ask for support, or just a chat. It's also a very diverse place work, and I really like that too.
If you're thinking about doing an apprenticeship, my advice to you would be: do what you enjoy and what is best for you in the long run. Do your research (start early), speak to as many people as you can, go to events – and don't do what other people are doing for the sake of it.
If you're looking for an apprenticeship that eases you in to working life and gives you real life experience, qualifications and a head start in your career, then I really recommend an Apprenticeship at KPMG. It's been so great to come out of school and experience a company like this straight away. And if you're particularly interested in audit, this is the biggest department at KPMG, so you'd be in the right place. I know I am!"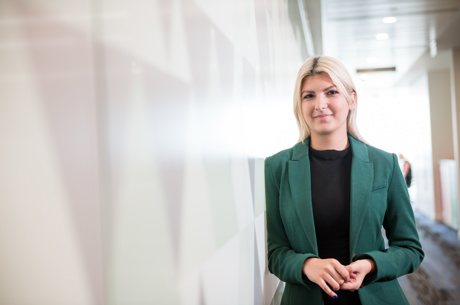 Kristina
"There are systems to ensure you're supported. You have regular catch-ups with managers and they take a real interest in your development."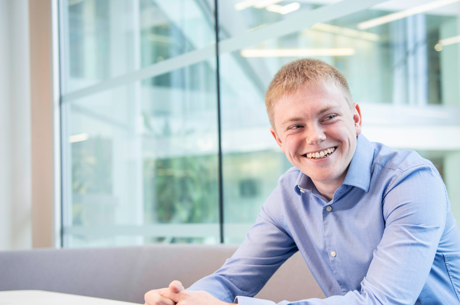 David
"There's a great culture here. The apprentices really support each other – through all the exams, and all the career milestones. I've made some great friends."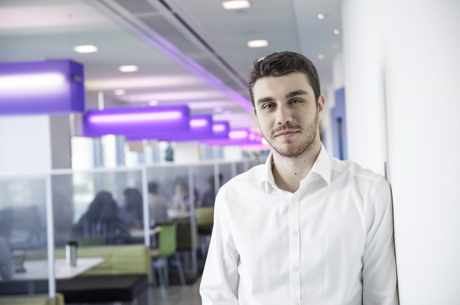 Mario
"There's a really open-minded approach here. It's not about your background or experience."