Your ambitions can create positive change
Tax & Law graduate programmes
Why Tax & Law at KPMG?
Tax impacts our lives and society in more ways than you'd ever imagine. Our Tax experts are doing more than just advising individuals and businesses, they making a meaningful difference to society, by helping to solve some of the biggest challenges facing our country.
The scale and breadth of tax implications is so wide-reaching, and at the same time, new regulations mean that this landscape is becoming increasingly complex. Joining us as a graduate, you'll have a variety of client contact from day one, the support to grow and the chance to do work that really matters.
Our tax services span company-focused areas such as International Tax, Deal Advisory Tax, Transfer Pricing and Indirect Tax as well as people-focused services, including Private Client Advice, Employment Taxes and Global Mobility Services. We're also helping to digitise the tax system – some of the world's biggest tech companies choose KPMG's Tax services, because of our tech solutions.
Our specialists work alongside clients to help them understand the intricacies of tax across the globe – from energy sector companies, to online food businesses, banks and high-net worth individuals. They support clients in complying with relevant regulations so they can operate responsibly, sustainably and ethically. Everything we do is aligned with our own Tax Principles which commit us to acting with integrity at all times, giving quality advice, offering objectivity and independence, and ensuring we are fully transparent.
We're also home to KPMG Law – a global legal network, which operates in 81 countries and has exciting plans to expand rapidly within the next four years. As a KPMG Law graduate, your focus, curiosity and teamwork will help create success for yourself, and others. You'll have access to more than 3,000 legal professional colleagues worldwide who bring an entrepreneurial spirit and broad business perspective to the work they do, giving you the support to build your legal knowledge and continue to progress your career in Law. We provide advice on a range of legal matters, but we're always focussed on offering solutions which drive great business outcomes for our clients, enabled by technology and data. By understanding the issues our clients face and drawing upon our legal expertise, as well as knowledge from wider KPMG specialists, you'll learn how to deliver digitally-driven solutions to help our clients grow and thrive.
Wherever you join us in KPMG Law or Tax, you'll work on a range of intellectually-challenging projects, be supported to achieve professional qualifications and grow in your own way through structured development opportunities. You'll have the chance to share ideas and tap into your unique experiences and perspectives, which really belong here.
Our firm's hybrid working model balances the flexibility of working from home with the importance of collaborating and learning in offices or at client sites. We trust our people to be where our clients need them to be, with our client-facing colleagues working together in person as often as needed. You'll be empowered by the technology that supports us to work flexibly and our collaborative offices spaces, building friendships and shared experiences, innovating and learning together.
Bring your unique perspectives, experiences and ambition to our diverse community, and we'll empower you to learn and progress. You'll develop your relationship-building and commercial skills, as well as honing your specialist knowledge, giving you a solid grounding in business. We'll give you the support you need to thrive and make your mark.
Explore Tax & Law graduate programmes
Meet our Tax & Law trainees
Josie
"People here are just so invested in you – they care about you; they care about supporting you."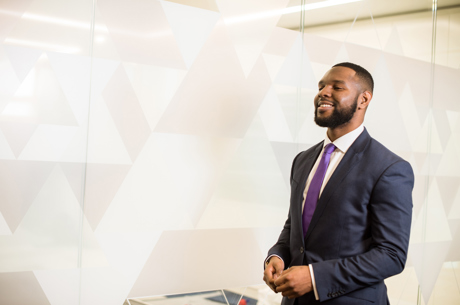 Steven
"This is a forward-thinking business. I'm proud to be a part of it, and I enjoy helping clients anticipate and overcome their issues."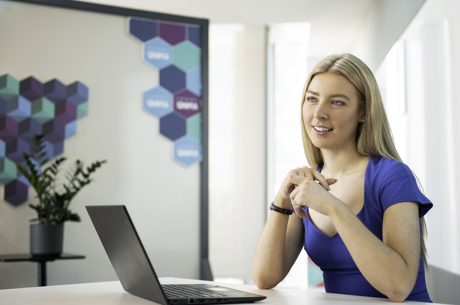 Emily R
"As a graduate at KPMG, you get lots of support and encouragement, but you're also given the kind of responsibility that will stretch you."