When she graduated from University of Birmingham with a degree in Economics, Emily knew exactly what she wanted to do next. She'd already had experience at KPMG through our internship programme.
"When I did the KPMG internship, it was challenging and I had to use my initiative – but that also made it really rewarding, and I found I was supported by KPMG too. The people at KPMG are very inspiring to work with. From this experience, I knew exactly where I wanted to be after I graduated.
Now I'm here on the Tax Graduate Programme in the Transfer Pricing team. I'm really enjoying it - you're encouraged to try new things and to go for it. It's a really positive atmosphere in that sense.
I love the work too. Transfer Pricing is very similar to Economics. It's essentially involves determining the substance of transactions as well as analysing industry and economic trends. It requires a lot of problem solving, which I really enjoy. The partner is fantastic to work with and I have learnt so much.
"I love being challenged and pushed out of my comfort zone. You are given loads of opportunities to learn and use your initiative".
In my team, you could be working with up to six clients at any one point in time. Usually I'll be in the office, but I also spend a significant amount of time out on client site too. I like that variety.
You also get time for training, both for your professional exams and specific business training. My team regularly goes to Edinburgh, Manchester or Birmingham for specialised training. Across everything, there's a huge amount of investment in your mental wellbeing. KPMG really cares about your happiness.
People here are super-friendly and there are lots of social events. Recently we all went on a skiing trip to Val Thorens in France. It was a bit like a university trip – there were 100 of us, mostly graduates, from across the UK offices.
I'm part of the KPMG choir in Birmingham and I'm also a member of the KPMG Network of Women (KNOW) – as part of this I'm being mentored by one of the partners.
I've realised that at KPMG, I've found myself a career, not just a job."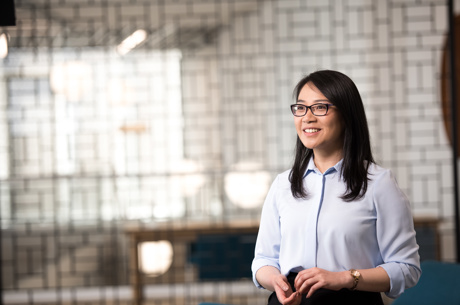 Monica
"Not knowing exactly what I'll be doing every day means I come in every day feeling really motivated."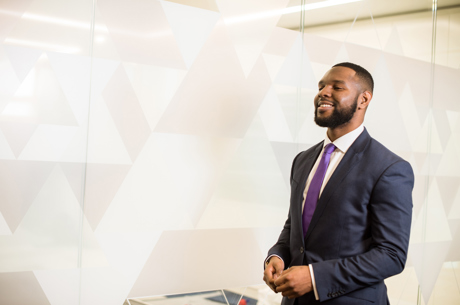 Steven
"This is a forward-thinking business. I'm proud to be a part of it, and I enjoy helping clients anticipate and overcome their issues."
Josie
"People here are just so invested in you – they care about you; they care about supporting you."