Learn business skills in a supportive team
Audit graduate programmes
Why Audit at KPMG?
Audit is the largest of our UK practices. Put simply, audit is about examining organisations and ensuring their published accounts provide a 'true and fair' view of their financial position and results. The work we do makes a meaningful difference to businesses and communities. It is critical to the everyday working of society, helps build trust in the economy and supports companies as they grow.
From the start, you'll be working on complex audit engagements, which could include big retailers, UK banks and multinational organisations – putting you at the heart of the world of business. We audit some of the world's biggest companies, who rely on us to provide independent insight, challenge and high-quality audit expertise. Through this work, we're also committed to helping to build sustainable organisations from an Environmental, Social and Governance (ESG) perspective. It's challenging work, but you'll also enjoy a lot of support as part of our KPMG community.
Those who are curious, resilient and agile will thrive, working alongside some of the brightest minds in Audit. Our people are persistent, resilient, and inquisitive – questioning assumptions and providing deep insights to deliver quality results.
We strive to deliver robust outcomes by working to the highest standards. You'll play a key part in our continuous improvement of audit quality. As part of that, we continue to invest heavily in tech-enabled solutions, which not only allow us to offer higher-quality audits, but also a better experience for our auditors. At the heart of this investment is KPMG Clara, our progressive global collaboration and analytics tool, which has been developed to help deliver even greater consistency and collaborative working.
You can also look forward to thorough ongoing internal and external training – on most of our programmes, you'll study for the ACA professional qualification. You'll finish the programme with valuable technical skills, broad commercial understanding and in-depth knowledge of one or more industry sectors.
Our firm's hybrid working model balances the flexibility of working from home with the importance of collaborating and learning in offices or at client sites. We trust our people to be where our clients need them to be, with our client-facing colleagues working together in person as often as needed. You'll be empowered by the technology that supports us to work flexibly across our collaborative offices spaces, building friendships and shared experiences, innovating and learning together. Some travel is likely for audit work and because the work is seasonal, you should expect there to be busy times of the year.
Join us and you can expect to carry out work that's both challenging and rewarding, with the KPMG community at your side providing the support you need to be at your best. There's a real sense of team across Audit – we care about each other's wellbeing and welcome different perspectives and ideas that can contribute to our vision of being the most trusted professional services firm, delivering the highest quality audits.
The future of audit, today
Catherine Burnet - Head of Audit KPMG in the UK
Catherine shares why it's the right time to consider joining us, with numerous opportunities to build a challenging and rewarding career in Audit. She explains how we're building a culture for all our people which, offers high challenge and high support. The focus is on doing great work, which will stretch and test us, while having a culture where we support each other and where you're recognised for the impact you'll make.
Catherine Burnet - Head of Audit KPMG in the UK
The future of audit, today
KPMG Clara brings together powerful data analytics, collaboration and a global audit workflow, into a single intelligent audit platform. Technology is reshaping our world and we have innovated and transformed our audit in response.
Explore Audit graduate programmes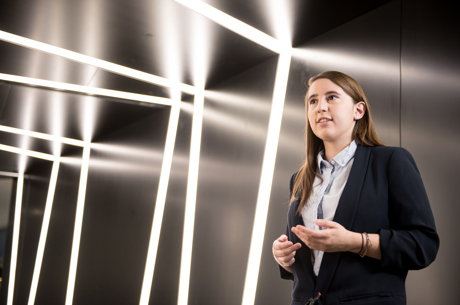 Mariana
"Everyone here is willing to meet you and talk, at any level of the business. There's a culture of approachability."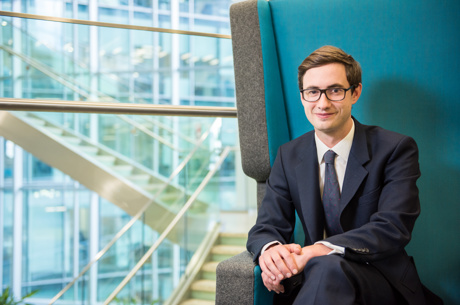 Matthew
"I've worked with a particular Partner for four years. Year on year, they pass me broader and more interesting projects."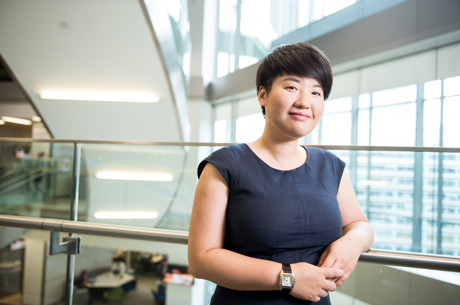 Fangfang
"Having worked with a number of businesses and audit tenders, I feel that the focus KPMG's people have truly stands out."