Mariana is originally from Brazil and came to the UK to complete an undergraduate degree in Economics at Manchester University, followed by a postgraduate degree in Public Policy at UCL. She joined our Audit Graduate programme and now she is a Senior Associate in KPMG's Financial Services Audit team in London.
"I started to consider KPMG while I was at university, after attending an LGBT event for Financial Services. KPMG's LGBT employee network, Breathe, attended the event and their representatives were really positive. I was drawn to KPMG because promoting LGBT equality in the workplace has always been an interest of mine, but also because the firm offered a good work and study balance. It's been everything I'd hoped for.
"Everyone here is willing to meet you and talk, at any level of the business. There's a culture of approachability."
I was interested in a department, and it was very easy to get to know the partners working there on a personal basis. There's a culture of approachability. I think there are loads of ways to get involved in things at KPMG, you just have to take the initiative and look for the extra opportunities and activities available. It could be a particular charity, or the environment – it's probably here, and if it isn't, you can start it.
While I've been working at KPMG, I went to loads of events during LGBT history month, and I met lots of new people. Now I'm hosting an LGBT networking event with somebody I met through one of those events. I also volunteer as a mentor for LGBT+ youth via the Albert Kennedy Trust. If you have initiative and are willing to step outside your comfort zone, you're empowered to be your best and feel the benefits of the effort you put in."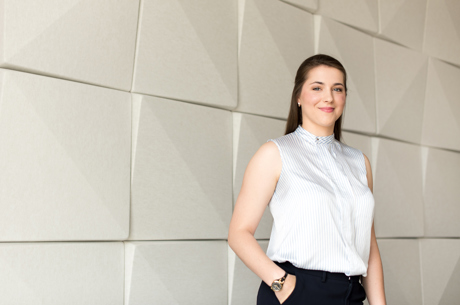 Solveiga
"On a daily basis, your managers will come up to you to say thanks. The small things really count."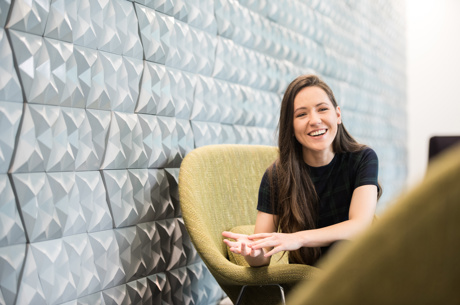 Hannah
"When you're doing well, they let you know. When you go the extra mile, you're noticed."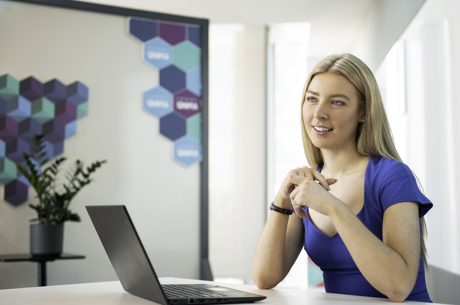 Emily R
"As a graduate at KPMG, you get lots of support and encouragement, but you're also given the kind of responsibility that will stretch you."