Josie studied Economics at the University of Sheffield before joining our Tax Graduate programme in Birmingham.
"I chose Economics because I wanted to leave things quite open in terms of my future career. People tend to think an Economics degree would be directly relevant to working in Tax at KPMG, but it isn't really. It doesn't matter what you've studied here, it's your transferable skills that count.
"People here are just so invested in you – they care about you; they care about supporting you; they care about supporting you through your exams."
The chance to get an accountancy qualification was another big draw for me, and I'm studying for the Chartered Tax Adviser qualification as well.
I like how I'm working alongside some true experts – people who have an incredible level of knowledge and inspire me every day. But there's a fun side too. When I first started, I launched a Friday office quiz. Only four people joined in then, now more than 20 people do it every week. It's just a bit of fun but it's great for team bonding and it's something I'm proud to have got up and running.
If you're thinking of applying, it's important to talk to people, try to get some work experience and do some thorough research. That's the best way to decide which career is really for you. I've loved my time here so far. I enjoy the work which constantly challenges me, and I really like the culture. The people here are brilliant. So much so that it feels like a big family."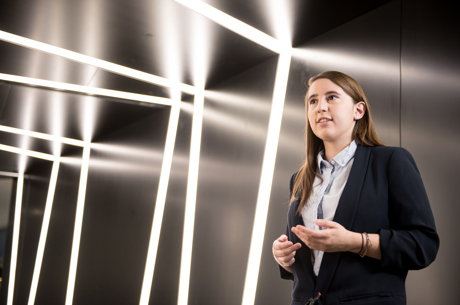 Mariana
"Everyone here is willing to meet you and talk, at any level of the business. There's a culture of approachability."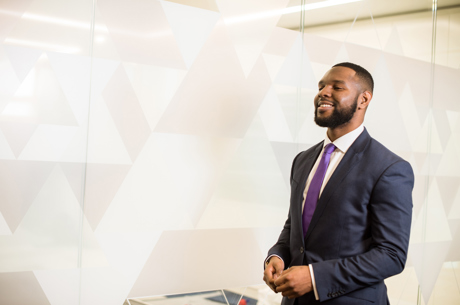 Steven
"This is a forward-thinking business. I'm proud to be a part of it, and I enjoy helping clients anticipate and overcome their issues."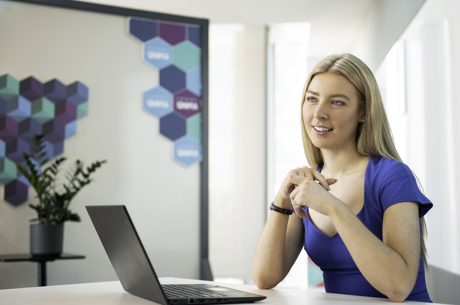 Emily R
"As a graduate at KPMG, you get lots of support and encouragement, but you're also given the kind of responsibility that will stretch you."