After finishing his A Levels, David had a choice between a university place and the chance to join an apprenticeship programme at KPMG. For him, it was an easy decision.
"I wasn't hugely keen on going to university. Why spend money on tuition fees, if you could get the same qualifications whilst also getting paid and gaining amazing on-the-job experience? So, when the chance to join the programme at KPMG came up, I jumped at it.
This is a programme that gives you a real head start. In the first three years, I've gained my AAT qualifications up to Level 4. In the next three, I'll be studying towards my ACA to become a qualified chartered accountant. All whilst building up experience and having the chance to make a name for myself in a prestigious company.
"There's a great culture here. The apprentices really support each other – through all the exams, and all the career milestones. I've made some great friends."
Within just three months of joining the programme in the Leeds office, I was working on a big audit. The accounts you're looking into are split into different areas – such as debtors, creditors and fixed assets – and you're given the responsibility to look into one of them. You certainly learn fast!
You also get to travel around the UK (and sometimes, further afield) whilst you audit different accounts. You have to build up strong relationships with people – but also be prepared to challenge and question everything to make sure your audit is accurate. The programme is brilliant for helping you build up the skills and confidence you need to do this.
I like the fact that there's so much scope for development and progression into different departments at KPMG. I'm really interested in working in the Forensics part of the business in the future. This is the department that looks into issues such as potential fraud or bribery within a company – perhaps thrown up by an audit or a whistleblower. It's fascinating work.
There's a brilliant culture here – it's friendly and welcoming. The induction week that KPMG organises for new apprentices across the firm is great for calming any nerves. It gives you a real overview of the business and you meet a brilliant network of people who support you throughout the programme.
I'm excited about the next few years. There are so many opportunities here. You never feel like you'd end up stuck in one location, in one department or on a very narrow career path. The world's your oyster."
Lydia
"Any expectations I had for my apprenticeship here have been exceeded."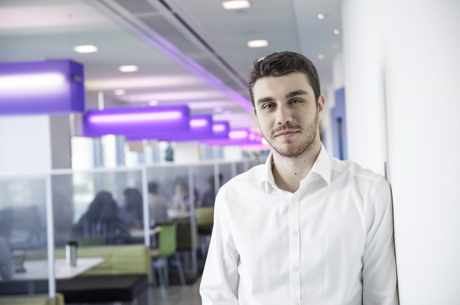 Mario
"There's a really open-minded approach here. It's not about your background or experience."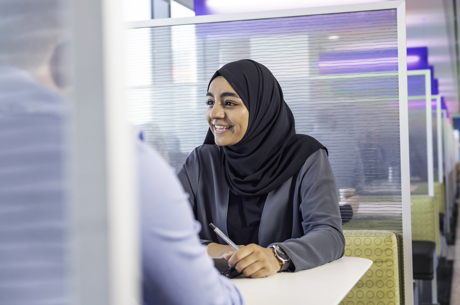 Hafsah
"KPMG stood out from the crowd for me, being one of the Big Four and because I could get work experience straight away. That's invaluable, it really sets you apart."