Hannie studied Chemistry at Bristol University. When she attended a KPMG event and met our people, she felt our firm would be a good fit.
"After the networking event, I spent time chatting to people from different teams across KPMG. Everyone was so open and friendly; it helped me see how I could fit in and made me feel really positive about the firm. It was then that I thought, 'OK, KPMG is the place for me.'
"I didn't study technology or business, but I think my STEM degree lends itself well to technology consultancy. Chemistry involves a lot of problem solving and critical thinking and you need that here as well – I'm basically applying the same analytical mindset to solving business problems."
At the moment, I'm working on a data analysis project. Essentially, we're trying to attract tech talent to a UK bank that's looking to expand digitally. Right now, we're finding out what people like about their jobs, what they don't and what could be improved, and then coming up with a strategy. It's really interesting.
I have also become involved with different activities at KPMG which I feel really passionate about. I'm a black heritage reverse mentor, for example; this involves mentoring a partner on what it's like to be from black heritage, in order to facilitate more inclusivity throughout the firm.
I also work with IT's Her Future, which is a KPMG initiative tackling gender diversity in technology. My most memorable experience so far has been helping to plan an IT's Her Future careers event and then seeing it come to life. The event was a huge success and lots of women told me how valuable they'd found it, which felt so rewarding.
I chose to join KPMG over a tech start-up because I wanted to have a clear development path with specific goals to work towards. I also chose KPMG because of the people-centric culture – it's very warm, friendly and collaborative here.
You definitely don't need to be worried about not coming from a tech background. As long as you can show a passion for technology and you're motivated, you'll have all the training and support you need to get up to speed."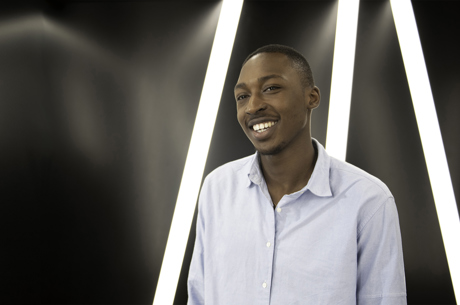 Ayomikun
"At KPMG, you get to work alongside multinational companies. From the outset, you're valued and you have the opportunity to really make a name for yourself."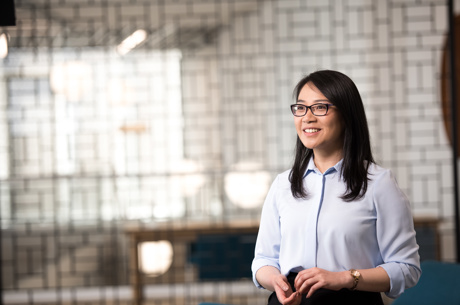 Monica
"Not knowing exactly what I'll be doing every day means I come in every day feeling really motivated."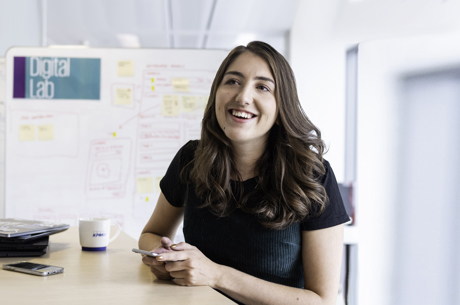 Meggie
"At KPMG, you can experience different teams, work on a range of projects and, if you do well, you can progress quickly"