Sonali completed a Bachelor Degree in Commerce at Delhi University and MSc in Management at Cass Business School London before joining our Deal Advisory Graduate programme in Leeds.
"I was drawn to KPMG because there was also the opportunity to expand my qualifications and have the support of funding via the firm. I hadn't heard of Leeds before I moved here. Within 2 weeks of Graduating, I had moved to a totally new city and it was daunting, but everybody was so accommodating. They took a real interest in me and how I was feeling and I had lots of lunch invitations!
"You can bring your real self to work and the Partners are completely approachable."
The culture is very supportive here. They understand that you've got a life outside work and the pressure you can be under. After tackling big projects, you get downtime. I've made great friends on the graduate programme but also higher up in the organisation. Last year, a colleague and I volunteered to do the Christmas party for Leeds and Manchester. We had a budget and full responsibility for the evening's events. It was amazing. Everybody enjoyed it.
Training is very important, whether that's online or in the classroom. If you want to enhance your skills, you'll be given every opportunity. I am now exam qualified which is really exciting and have been promoted to Assistant Manager. I want to progress as much as I can in the role I'm in. I know that KPMG will support me to achieve my career goals."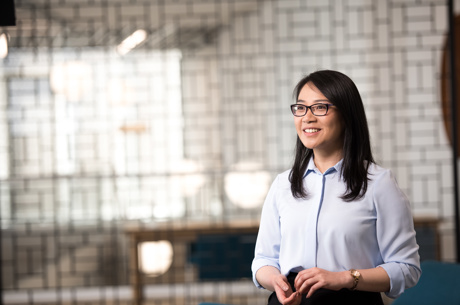 Monica
"Not knowing exactly what I'll be doing every day means I come in every day feeling really motivated."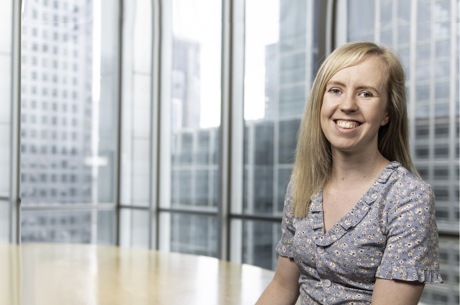 Kimberley
"I've found that everyone is so friendly and supportive here. As a graduate, you always feel like you can ask questions and you can get help whenever you need it."
Rani
"I spend time studying for my professional qualification and time getting valuable experiences at work too – with plenty of responsibility."