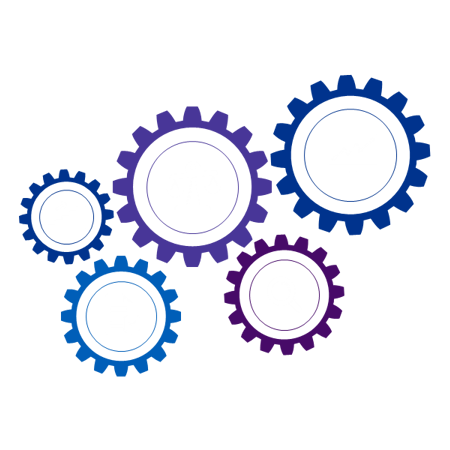 Is KPMG right for me?
Home

>

Is KPMG right for me?
During the recruitment process, we want to understand if your strengths are aligned with those required for success at KPMG. This will help us to know whether you would enjoy working here and have the potential to succeed.
1. Career Motivation
We want to see that you've thought about why you want to work for us in particular, and have thought carefully about your chosen programme and location.
Are you:
Passionate about working for KPMG?
Clear on why you have applied for the role, and how your strengths align to the role?
Fully aware of the qualifications you will be studying for whilst working?
2. Drive Quality
To ensure that as a firm we achieve exceptional results, you will need to use your initiative to consistently deliver exceptional output. 
Are you:
Determined to accomplish results and achieve high quality results?
Proactive in taking ownership of tasks, pre-empting issues and being accountable for delivering excellent results?
3. Demonstrate Integrity
It is critical that all colleagues support an ethical environment; valuing the rules and always acting and making decisions in accordance with their up-to-date knowledge of regulations.
Are you:
Driven to ensure your work practices are transparent, and happy to challenge conduct or practice you believe to be unethical?
Happy to uphold ethical standards; championing and adhering to rules and guidelines?
4. Critical Thinker
We'll provide you with the autonomy to make decisions, so we need to be sure you have the ability to critically evaluate and interpret information, and use this to inform solutions and solve problems.
Are you:
Comfortable analysing and interpreting complex information?
Able to see problems from a variety of lenses, and identify solutions?
5. Resilient Performer
We've all faced times when challenges must be overcome to achieve a goal. What's important is how you react to ensure that you keep focussed on attaining results during such times of change, stress and instability.
Are you:
Able to maintain a positive attitude when faced with challenges which enables you to keep going and maintain the quality of your work?
Aware of your own emotions and able to frame difficulties in a constructive manner?
6. Leverage Technology
Technology is changing how we work, and it is important that we embrace new technologies and are motivated to know about the latest disrupters.
Are you:
Curious about the changes and opportunities that new technology brings, and eager to implement these in your work?
Able to share these learnings with those around you?
7. Communicate Effectively
To make a positive lasting impression with colleagues and clients, you must be able to communicate passionately and professionally.
Are you:
Able to use clear verbal and written communication styles to accurately deliver your message?
Someone who leaves an impact by communicating knowledgably, ensuring your message is clearly understood?
8. Foster Innovation
We work in an environment of increasing change. Colleagues are required to be comfortable with uncertainty and flexible with their approach to new tasks and how they respond to new situations.
Are you:
Able to adapt to uncertain, complex and ambiguous situations, and flourish through working in new ways?
Able to quickly adapt to new circumstances, read new situations and propose new ideas and solutions appropriately?
9. Credible Connector
Building deep relationships is a big part of success at KPMG. Ours is a diverse and inclusive culture so whichever area of our business you join, you'll work as part of a team on a regular basis.  We're looking for people who thrive working in a team and enjoy discussing ideas. Client contact is also a huge part of what we do, so being able to make lasting connections is crucial.
Are you:
Someone who enjoys taking the time to truly understand others, taking an interest in their opinions, goals and individual needs?
Able to build lasting relationships; enjoying getting to know new people and maintaining relationships with them?
10. Show Curiosity
The opportunities available at KPMG are vast. If you want to develop both professionally and personally, we can offer you the tools to go far but you'll drive a big part of that journey yourself.  
Are you:
Inquisitive, constantly seeking out new information and feedback, always striving to improve and develop?
Able to learn from your mistakes, grasping new things quickly and applying learning with immediate effect?
11. Purposeful Collaborator
We achieve our best results through collaborative working, so it is vital that we leverage collective expertise. Everyone brings a unique perspective, and diversity of thought and experience ensures that we deliver our best results.
Are you:
Proactive in reaching out to others to ensure that you have the right people involved to maximise outcomes?
Someone who contributes to a positive and supportive environment by constructively resolving team challenges, taking an inclusive approach and embracing different perspectives?