Ruzin graduated from the University of Edinburgh with a degree in Economics and Finance, and joined one of our Technology & Engineering Graduate programmes in London. Ruzin is now an Assistant Manager.
"I chose KPMG because of the people here. I found them really approachable and I felt supported throughout my application process, which was a big factor in my decision.
Coming from a non-tech background hasn't disadvantaged me at all. It can sometimes be daunting to go into something new, but you're given the best training from day one so you never feel like you're on the back foot.
"I have a great performance manager who helps me plan out my career and get where I want to be."
In my team, I use Python, JavaScript, Google Cloud and React – all of which I've learned through training at KPMG. We're really encouraged to plan our own learning. As long as you have a business case for why the training will be useful, the firm can support you. I've gained a Google Data Engineering qualification involving machine learning and I use these programming languages and tools from my training every day.
When I get into the office, I make sure my legacy projects are running smoothly, then I work on core projects. Whilst on my Graduate programme, I took ownership of a major project to support KPMG's work with insurance firms. We developed a solution for the processes in this area which has resulted in substantial efficiency improvements. This type of project, where you can really see the difference we make for our clients, is both exciting and very rewarding. There are lots of ways that your successes are celebrated at KPMG, such as Encore Awards where high performers are recognised for going that extra mile."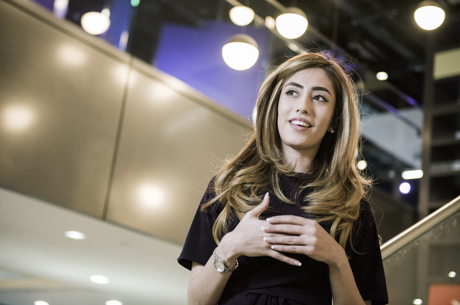 Mahsa
"The programme helps develop your technical capability and you get to learn from some of the brightest in the field"