What if your tax advice could help deliver healthcare?
Tax & Law graduate programmes
Why Tax & Law at KPMG?
Tax impacts our lives and society in more ways than you'd ever imagine. From personal tax through to some of the biggest challenges facing our country, such as the delivery of life-saving care – even playing a role in helping healthcare organisations distribute vaccines faster.
The issues surrounding tax and legal services are increasingly under the national and international spotlight. New regulations and legislation mean that this landscape is becoming increasingly complex, although we are able to create opportunity and do work that matters. The scale and breadth of what we do is so wide-reaching – but this is what makes a career at KPMG both challenging and rewarding. Our tax services span company-focused areas such as Corporate and Indirect Tax as well as people-focused services, including Private Client Advice, Employment Taxes and Global Mobility Services.
Our tax specialists work alongside clients to help them understand the intricacies of tax across the globe. They support them in complying with relevant regulations so they can operate responsibly, sustainably and ethically. Everything we do is aligned with our own Tax Principles which commit us to acting with integrity at all times, giving quality advice, offering objectivity and independence, and ensuring we are fully transparent.
We're also home to KPMG Law – a global legal network operating in 81 countries with access to more than 2,800 legal professional colleagues worldwide. We provide advice on a range of legal matters, but we're always focussed on offering solutions which drive great business outcomes for our clients, and harness the power of working in multi-disciplinary teams, enabled by technology and data. By understanding the issues our clients face and drawing upon our legal expertise, as well as the wider KPMG capabilities, we're able to deliver digitally-driven solutions to help our clients evolve and thrive in a new world. We're reimagining law.
Wherever you join us, you'll work on a range of intellectually-stimulating projects and, as you'd expect, we work within a robust framework. However, there's still real scope to innovate – we're always keen to hear new ideas and to tap into your unique experiences and perspectives, which really belong here. Technology underpins the world of business and it's a critical area of transformational change and investment for us. At KPMG, we're harnessing pioneering tech-enabled solutions such as AI and machine learning to help navigate complexity and add value for our clients. You'll be working with some of the brightest on emerging practices and technologies.  
We offer challenging and rewarding client-facing opportunities and, like the companies we work with, we're adapting. This means we need to be agile and innovative in the way we interact with colleagues and clients, helping them create opportunity in a world of complexity. By embracing technology and new ways of working, we continue to provide them with the advice and support they need.
Join us, and you'll develop your relationship-building and commercial skills, as well as honing your specialist knowledge, giving you a solid grounding in business. You'll have all the training you need to grow, and you'll benefit from the support of a thriving work community. Life here is full of opportunities.
We're reimagining how we work at KPMG. Our firm is creating a tech-driven business to empower and equip our people to be outstanding in delivery – through inspiring workspaces, innovative ways to collaborate and hybrid ways of working. In your role, you'll work flexibly across your location region – at KPMG offices, engagement sites and from home.
Vicki Heard, Head of Tax & Law
Vicki Heard, Head of Tax & Law
Vicki shares her thoughts on why it's a great time to join us as the world is changing and shifting into a digital economy. You can be part of this, supporting our clients through an evolving tax landscape.
Explore Tax & Law graduate programmes
Meet our Tax & Law trainees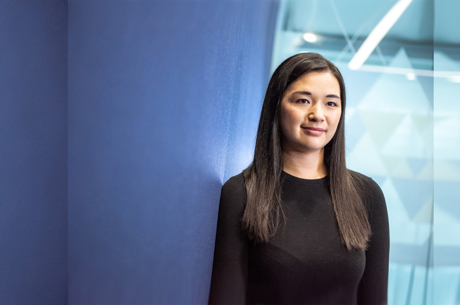 Josie
"People here are just so invested in you – they care about you; they care about supporting you."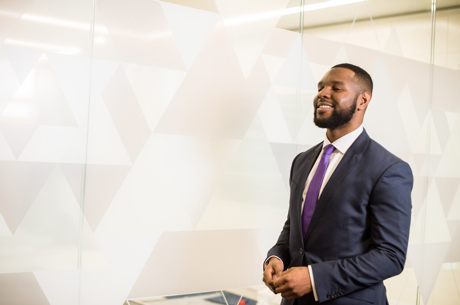 Steven
"This is a forward-thinking business. I'm proud to be a part of it, and I enjoy helping clients anticipate and overcome their issues."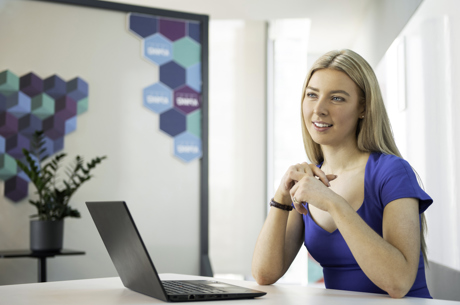 Emily R
"As a graduate at KPMG, you get lots of support and encouragement, but you're also given the kind of responsibility that will stretch you."