Animesh studied and began his career in India before moving to the UK four years ago to join another Big Four firm in Risk Assurance. After a project he was working on at that firm overlapped with some separate work KPMG was doing for the same client, he started to explore opportunities with us. At the same time, one of the tech managers recommended Animesh to our Solutions & Digital team. He decided to join us and hasn't looked back.
"KPMG was already on my radar anyway but there were two major factors that made me decide to join. The first was that I knew about KPMG's reputation in Cloud technologies. The firm is definitely at the forefront of what's happening in the sector.
The second thing that really appealed to me was the emphasis on flexibility and enabling people to have a good work-life balance. I take advantage of that flexibility as much as I can. I have a young family and so I try to fit my work around them – for example, I work from home on Fridays.
There are always set objectives for everyone to work to and a clearly defined project scope, but there are also opportunities to offer thought leadership or to share your ideas about how we could improve the way we do things.
"You're encouraged to make suggestions and the senior managers are always wide open to them."
At the moment, I'm working on a global financial transformation project for a large organisation in the retail sector. It will ultimately translate to huge cost savings for the client. It's the biggest project I've worked on in my whole career so far. It's been an amazing experience – and there's a way to go yet. There are massive roll-out plans for the future.
Technology is the driving force behind organisational success, whether it's by making things faster, safer, more reliable or more cost-efficient. That's the demand that drives everything we do. I love being part of a team that has such a big impact."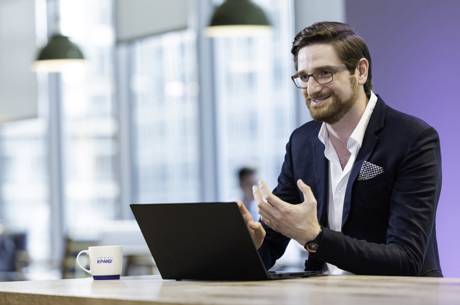 Gabriel
"It was clear that there would be a lot of career opportunities moving forward – especially because it's still a new and growing team."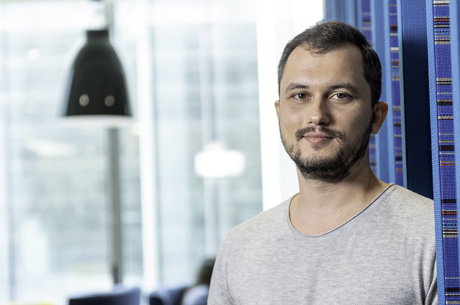 Gorkem
"I've been able to implement my own library on a project and everyone all over the world can use it."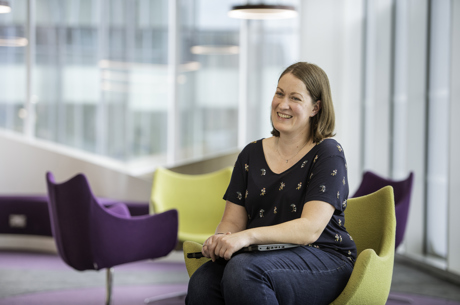 Gill
"The flexibility I have in my role is fantastic. I love that KPMG is so open to the different ways that people need to work."