Patricia qualified as an Accountant in 2006. Since then she's worked in tax roles for a variety of organisations, both client side and in an external capacity. She's been with KPMG's Corporate Tax practice since 2015.
"It may sound corny, but it's always been my dream to work for KPMG. It's an organisation with a global presence that operates at the top of its game. The people who work here really know what they're doing.
For my first year at KPMG, I've been primarily involved in Mergers & Acquisitions work. I've been able to work on some very interesting projects: large companies buying and selling subsidiaries, property portfolios, and so on. The tax dimension of such projects is often complex and far-reaching. Even as an experienced professional, I've learned so much.
Likewise, you know you have the option to move – across sectors, practices or borders. Few organisations can offer that level of freedom.
Recognition is very important at KPMG: we have a strong culture of giving positive feedback at all levels of the organisation. We even have a system in place on our intranet that allows you to reward your colleagues. You can gift them a voucher, as a way of saying thank you. Small touches like that make a big difference.
At KPMG, we're always thinking ahead. We have to be, because things are constantly evolving in the regulatory environment. I like that kind of pressure – it keeps you on your toes.
"The scale of opportunities here is hard to beat. If you want to do a secondment, it's there for the taking."
That doesn't mean we have a cut-throat culture. Far from it. KPMG is a very respectful firm. Everyone's contribution is valued and colleagues will actively seek out your opinion. Those from minority groups, in particular, will feel this is an inclusive environment."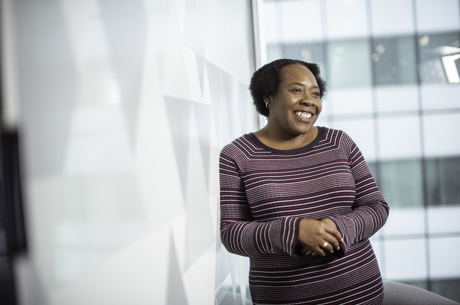 Shawn
"At KPMG there is the opportunity to explore new areas and expand your skills. Which makes it the perfect place to achieve your goals."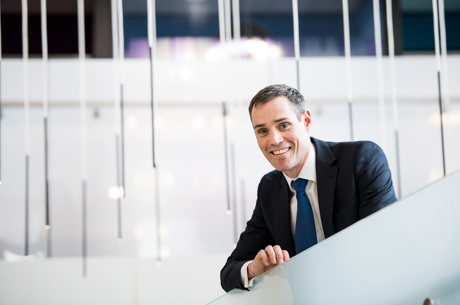 Ryan
"There's a real sense at KPMG that if you put in the work and effort, your contribution can be recognised."