Building an environment where everybody thrives
Prior to starting with KPMG, Jonny, from our Audit team, saw KPMG as a huge firm with a great deal to offer in terms of career prospects. Here, he talks about his experience of the Audit Graduate programme and how his dyslexia certainly hasn't stood in the way of early success at the firm.
"The ACA qualification drew me in to the Audit graduate programme initially, along with the career opportunities that it unlocks. KPMG offer a really supportive study package and they'll give you a good amount of time off to study for those exams. I'm now in my third year and I've done 14 out of 15 exams, so it's nice to get my weekends back!
"While every year you're doing challenging work and have more responsibility, there's also a lot of support there. You have a performance manager and, within your team, there's a culture of people wanting you to do well and who provide the tools to help you succeed.
"Each year, companies have to get their financial accounts checked. My role – as part of a team – is to go through the numbers and see whether they're accurate. Ultimately, we give our stamp of approval to their accounts. I've been lucky to have a huge range of work in areas as diverse as pharmaceuticals and telecoms and I'm currently working on wind farms, which is super interesting. Soon, I'll be starting a six-month secondment in another department – an opportunity which is another huge benefit of working somewhere like KPMG."
"One of the main appeals of the firm is that you're always progressing. You're continuously challenged. And obviously, with that, comes a bit more pressure, but that's where a lot of the enjoyment and excitement come from. It's a high-energy, fun, social atmosphere and I really do enjoy it.
Making the most of your superpower
"I'm dyslexic and part of KPMG's Neurodiversity community, which is a support network. I'm actually on the committee for it, which is exciting as it's allowed me to get involved with projects and teams outside of audit. I'm currently setting up a buddying scheme within the community to provide additional support to colleagues who need it. We hold events and in March the committee put on a series of events for neurodiversity celebration week, where our Chief Executive John Holt spoke.
We also offer counselling and performance coaching, which sits outside the firm, where you can get advice on how to use your neurodiversity as a 'superpower'.
"I mentioned my dyslexia at the time I joined and the firm went through an occupational health assessment with me, to ensure I got any help, advice or adjustments I needed. For me, that ultimately meant I had a little extra time in my exams, which was a game changer.
Support when you need it
"There's a really varied support system. You have a performance manager – who is the typical go-to person for things like mental health. There are also mental health ambassadors within each office if you're having a tough time or you have a heavy workload. And then there are the employee networks, which provide secondary support.
"In the application process, when you speak to people, it makes you want to join more. You get a real sense of what people here are like."
At KPMG, we encourage you to come as you are. Find out more about the support we offer to those from the neurodiverse community here: https://www.kpmgcareers.co.uk/people-culture/being-inclusive/neurodiversity/.
For information on KPMG application support for those with a disability or long-term condition, visit: https://www.kpmgcareers.co.uk/graduate/applying-to-kpmg/need-support-let-us-know/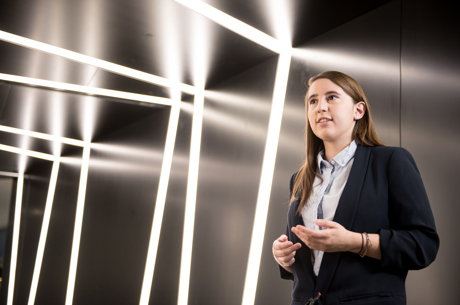 Mariana
"Everyone here is willing to meet you and talk, at any level of the business. There's a culture of approachability."
Josie
"People here are just so invested in you – they care about you; they care about supporting you."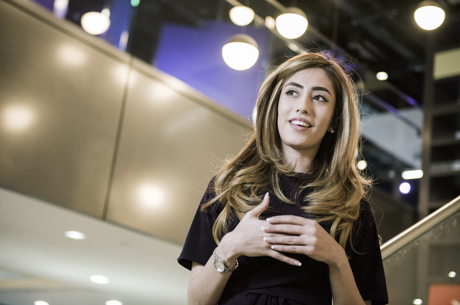 Mahsa
"The programme helps develop your technical capability and you get to learn from some of the brightest in the field"