Kate specialises in corporate tax compliance and spends her time solving complex problems with her expert team. Kate has a severe sensory disability and KPMG stood out by going the extra mile to adapt to her needs.
"If there was one thing I could say to people reading this right now, it would be this: if you have a disability, it won't hold you back here."
"I'm an Assistant Manager in the Corporate Tax department. Generally, day-to-day I'll talk to clients to get the information I need to put together a tax computation and return for them. I have to make sure everything is technically accurate and that it's all done on time. It's technically challenging, you really have to use your brain. I'm a project manager, an accountant and a researcher, all in one!
I really value the culture here. KPMG has a real can-do attitude – you come up with an issue and people want to work together to solve it. It's really collaborative and we enjoy working together. It's really motivating when we overcome a tough challenge together.
But where KPMG has impressed me most is their attitude towards my disability. I have a severe sensory disability, which in the past has put up barriers for me. I think a lot of people living with disabilities feel they can't apply for big firms, but at KPMG, this couldn't be further from the truth.
It's great that the firm is so switched on and so open to supporting me with my disability. Right from the start, they were ready to do things differently to help me, to make space for my guide dog and listen to my needs.
KPMG's flexibility also really encourages diversity. It's one of the real benefits of this job for me, with a young family at home. People have all sorts of different working patterns. Not only does that encourage mums like me with young kids at home to apply, but also people with disabilities, especially if they find it easier to work from home or need regular appointments.
KPMG work around you and find all the solutions needed to make sure you can make the most of your career with them.
It's so important to me to work for a diverse firm that cares about each and every individual. I feel at home here, and that's a feeling you just can't beat."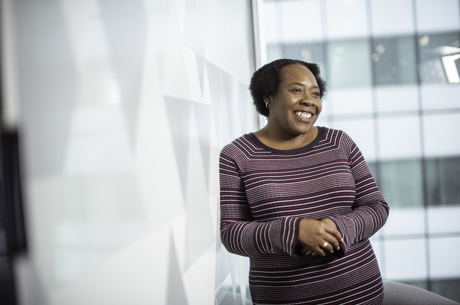 Shawn
"At KPMG there is the opportunity to explore new areas and expand your skills. Which makes it the perfect place to achieve your goals."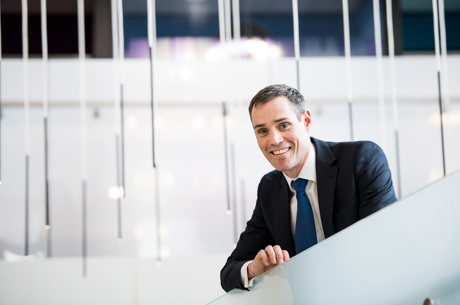 Ryan
"There's a real sense at KPMG that if you put in the work and effort, your contribution can be recognised."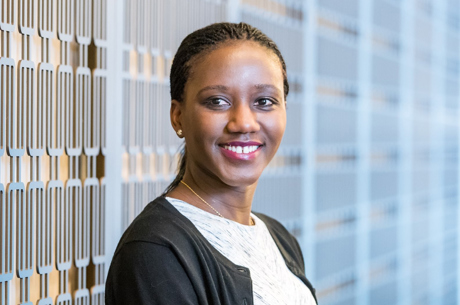 Patricia
"The scale of opportunities here is hard to beat. If you want to do a secondment, it's there for the taking."