KPMG is a place where the curious come together. A place where you'll enjoy diverse challenges and share your ideas with other bright minds to help to deliver innovative approaches.
Wherever you join us – in Audit, Consulting, Deal Advisory, Tax & Legal, Technology & Engineering or KPMG Business Services – you'll find yourself in an intellectually stimulating environment. One where disruptive technologies are embraced. One where collaboration is a way of life. One where your contribution can make a real difference to our colleagues, clients and communities.
Find out more about our firm
Anna Purchas, UK Head of People
Anna Purchas, UK Head of People
Introducing you to Anna, who shares her thoughts on KPMG's approach to continuous learning, and why she thinks KPMG is such a great place to be - whatever stage you're at in your career. Watch her video or explore the People & Culture pages to find out more about KPMG life.
Join our Talent Community
Sign up to the Talent Community to hear about career news and events for graduate programmes
Apply to a graduate programme
Search and apply our current graduate vacancies
Explore where you could join us
Meet KPMG graduate trainees
Meet some of our graduate trainees – discover why they joined us and what they've achieved on their KPMG journey so far.
in Times Top 100 UK Graduate Employers
in 2020 Universum's Ideal Employer Ranking for Business Students in the UK
of our workforce are Millennials or Gen Z
Our application process is now a virtual process from application through to securing an offer with KPMG. As you progress through each stage of the application process, our Recruitment Team will be in touch to explain your next steps.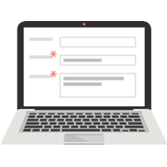 1
Your application
Tell us about your academic background and work experience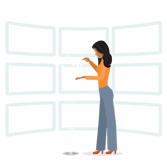 2
Transforming Small Businesses
We will ask you to respond to hypothetical scenarios in this immersive assessment. You will need a calculator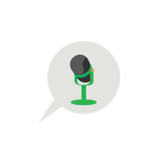 3
Delivering Outcomes
Written and video assessment specific to the business area you have applied to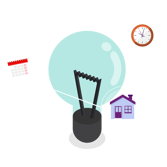 4
Critical Thinker
A re-test of our Critical Thinker strength, conducted virtually and facilitated by a member of the Student Recruitment team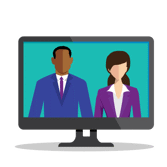 5
Virtual Launch Pad (KPMG experience)
Learn more about us, meet our people and take part in virtual assessment activities
Map view
Explore our office locations
Find out more about our UK offices, where to find us, and search for vacancies
The latest from our social media